Prague protesters call for embattled Czech PM Andrej Babis to resign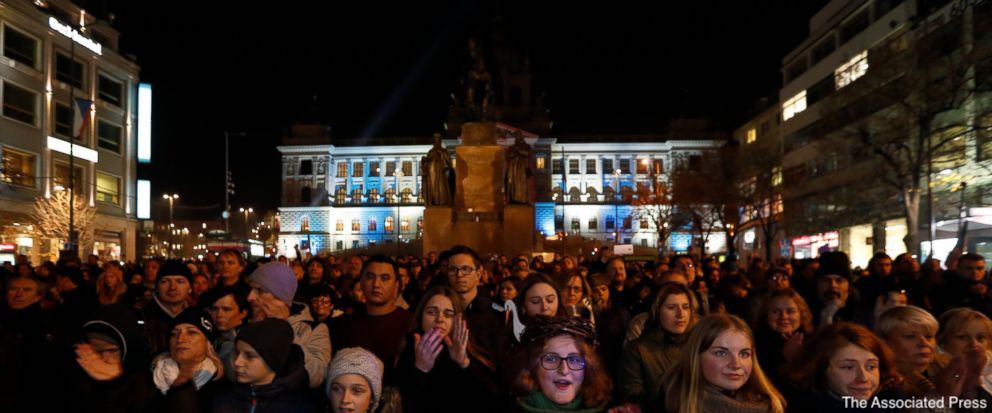 Thousands of Czechs rally in Prague to demand the resignation of Prime Minister Andrej Babis over a fraud scandal.
A day later, protesters discarded wreaths laid by Mr Babis and President Milos Zeman in honour of the Velvet Revolution.
President Milos Zeman said he would give Babis another chance to form a cabinet if the vote forced him to resign.
According to Seznam, Mr Babis Jr said his father wanted him far away from the criminal inquiry, and had given him a choice between "taking an extended holiday" in Crimea - or being locked up in a mental home.
The pressure on Babis began with a police charge of fraud against him and two of his children last year.
The second richest man in the Czech Republic with an estimated net worth of about €3 billion, Babis came under fire for the affair not just for the alleged fraud but because of the way it showed his family to have been involved.
Image copyright EPA Image caption Protesters carry a banner reading "Resignation", as thousands march on Prague's Charles Bridge Protesters in Prague are holding a rally against embattled Czech Prime Minister Andrej Babis, a day after he vowed he would "never resign".
The interview with Mr Babis Jr was secretly filmed by journalists using a camera hidden in a pair of glasses - which the Czech leader called highly unethical.
A vote of no-confidence vote in Andrej Babis' cabinet has been called by opposition parties which is expected to be held next Friday.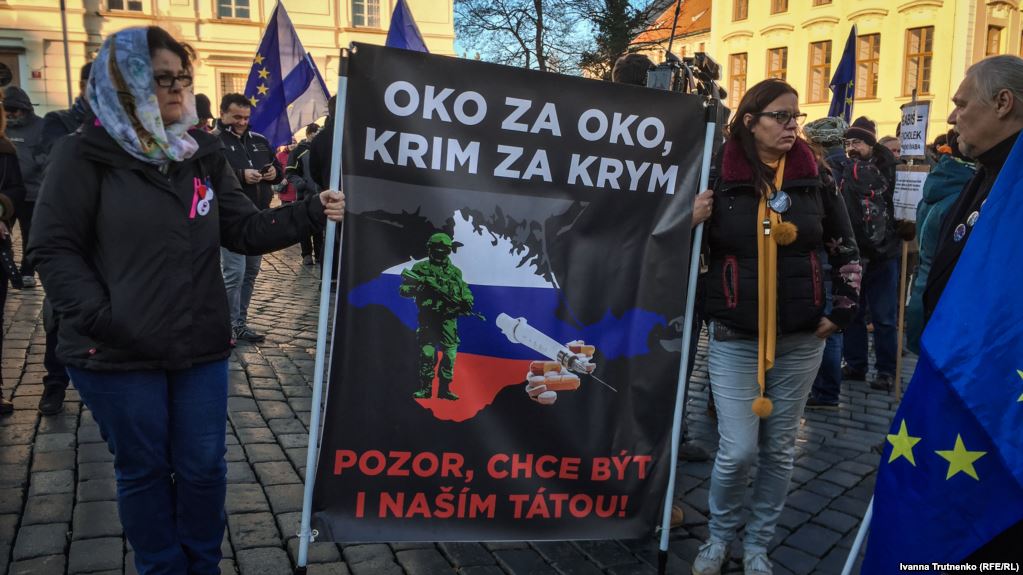 Thousands of Czechs have taken to the streets in Prague calling for the resignation of Prime Minister Andrej Babis. The protest came on the 29th anniversary of the 1989 Velvet Revolution that ended the communist regime in Czechoslovakia.
RFERL Scanner
0