Storm: 2 dead, 44 hurt in bus crash on icy road near Memphis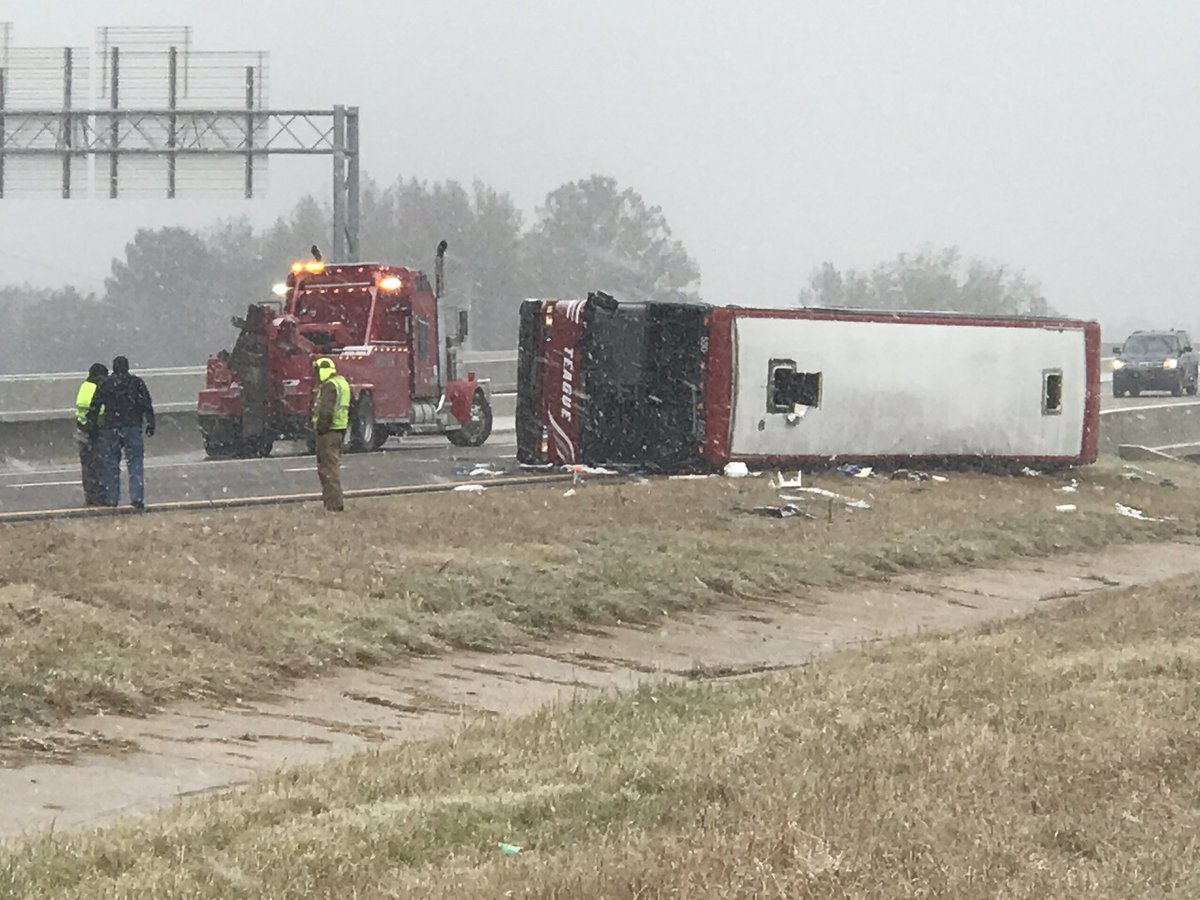 A bus crash on sleet-slickened roads in northwestern Mississippi has killed 2 and injured at least 46. What we know so far: #Avery
Sean_Breslin Scanner
0
Watch the news report here On Fox13Memphis.com: PHOTOS: 2 dead, dozens injured after tour bus crashes on slick Mississippi highway The accident happened Wednesday afternoon as a wintry mix of precipitation was falling in the area.
TheAtlantaJournal-Constitution News
0
BREAKING: Authorities say 44 hurt, 2 dead when tour bus overturns in northern Mississippi, crash called weather-related.
Two people died and 44 others were injured after a bus bound for a Mississippi casino overturned on an icy highway ramp, authorities say.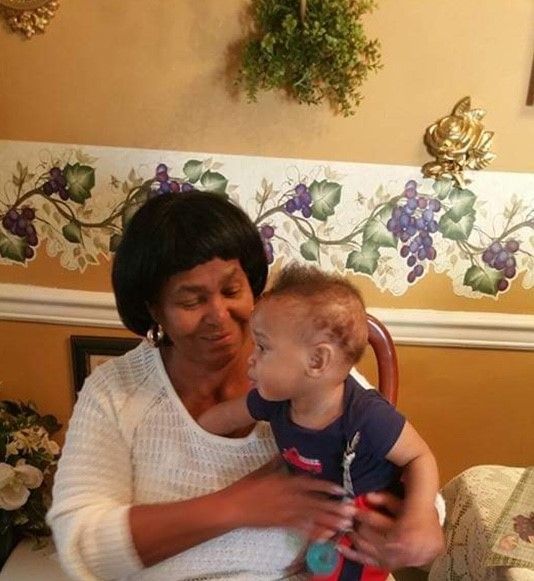 REST IN PEACE: This is Betty Russell, one of the two Huntsville women killed in todays bus crash in Mississippi >>
waff48 Scanner
0
A tour bus crash in northern Mississippi left 2 people dead. Icy road conditions are due to a winter storm raking parts of the South.
APSouthRegion Scanner
0
Emergency officials transported the injured to various area hospitals with a wide variety of injuries, the sheriff's department said.
The bus was traveling southbound on Interstate 269 in DeSoto County, about 40 miles from Memphis, when it crashed around 12:30 p.m., the Desoto Sheriff's Department said in a Facebook post.
The sheriff's department said the cause of the crash was weather related.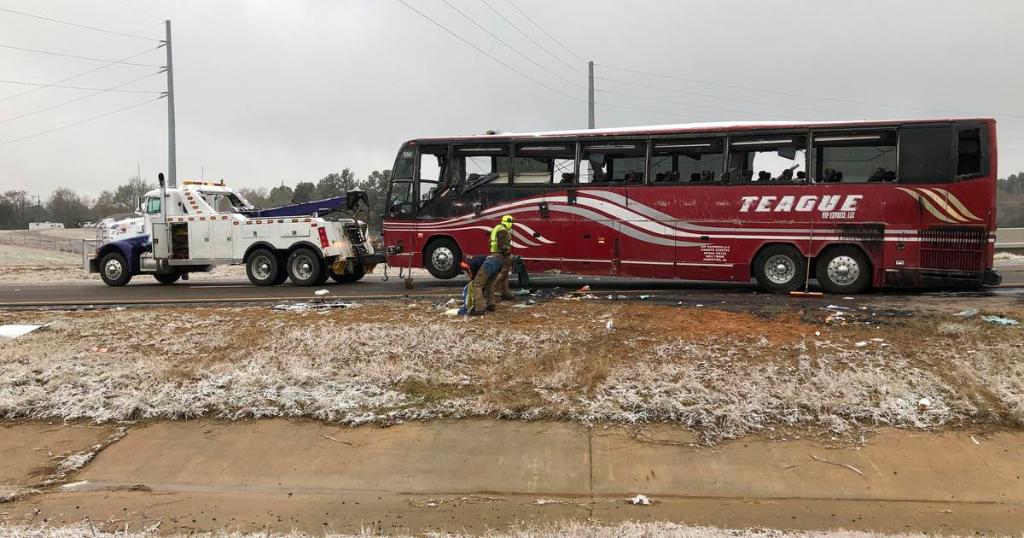 Nasty winter weather strikes southeastern U.S., heads north
Read more trending news  Police said all of the victims were taken to multiple hospitals in the area, including Baptist DeSoto, Baptist Collierville, and Methodist.
TheAtlantaJournal-Constitution News
0
DESOTO COUNTY, MISS. —  Two people are dead and dozens of others were injured after a tour bus flipped near the DeSoto County and Marshall County line in Mississippi.
TheAtlantaJournal-Constitution News
0
Sleet already causing a horrible bus crash in #Mississippi -- 2 dead and over 40 injured
RobMarciano Scanner
0
Nineteen people were sent to Baptist DeSoto – three in serious condition and 16 with an unknown extent of their injuries.
TheAtlantaJournal-Constitution News
0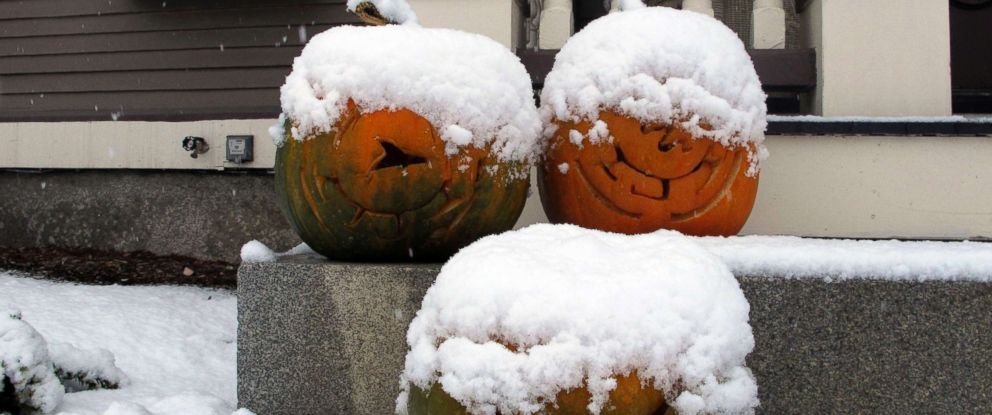 Two people are dead and more than 40 are injured in a major bus crash in Mississippi as dangerous weather conditions move in across the country, putting millions at risk. @SteveOsunsami reports and @RobMarciano has the latest forecast.
Posted by Teague VIP Express on Wednesday, November 14, 2018 Love said she has taken the bus ride from Huntsville to Tunica several times before with no issues.
TheAtlantaJournal-Constitution News
0
Counties in western North Carolina were preparing for icy roads.
TheWeatherChannel Scanner
0
Several of the injuries in the bus crash, which occurred just south of Memphis, Tennessee, in the far northwestern Mississippi county, were considered serious , Fox 13 Memphis reported.
TheWeatherChannel Scanner
0
Nov. 14 (UPI) -- A tour bus overturned in bad weather Wednesday afternoon in Mississippi, killing two people and injuring the remaining 44 passengers, authorities said.
Winter arrived early -- taking a deadly toll on the south, killing two and injuring 44, some critically, on a roadside in Mississippi when a tour bus slid on an icy highway and flipped onto its side, @DonDahlerCBS reports
CBSEveningNews Scanner
0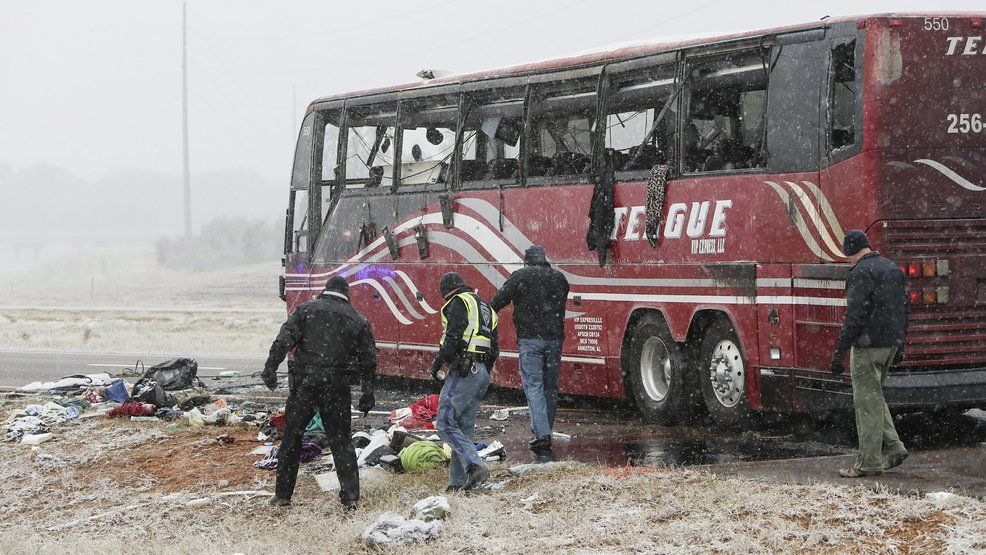 2 dead, 44 hurt in bus crash on icy highway in Mississippi
mynbc15 Scanner
0
An overturned bus is seen in DeSoto County, Mississippi, on Wednesday, Nov. 14, 2018.
TheWeatherChannel Scanner
0
The sheriff's office in Franklin County, Kentucky, also reported icy road conditions.
TheWeatherChannel Scanner
0