USC blocking NFL teams from interviewing Kingsbury
However it plays out, many are surprised by (Lynn) Swann's decision. He's believed to be the first college A.D. to ever block a coach from interviewing for an NFL head-coaching job.
joeyrkaufman Scanner
0
NFL teams may be interested in Kliff Kingsbury, but USC doesn't feel like having its new offensive coordinator interview for other jobs.
Kliff Kingsbury may reportedly decide to quit as the USC offensive coordinator to interview for NFL job
247Sports Scanner
0
But sources previously told ESPN that before taking the USC job, Kingsbury had been pursued by multiple NFL franchises, and he clearly is continuing to draw interest at the pro level.
Sources said a perfect storm of the NFL's new enforcement of an old rule has led to the situation where the Jets and Cardinals can't talk to one of their head-coaching candidates.
As USC does everything in its power to keep Kliff Kingsbury, he could leave his post as offensive coordinator to interview with NFL teams.
Florio added Kingsbury's contract with USC has a low buyout, which may cause him to pay the school to get out of his deal and interview for potential NFL head coach and offensive coordinator jobs.
USC has balked at giving permission to the New York Jets and Arizona Cardinals to interview Trojans offensive coordinator Kliff Kingsbury, league sources told ESPN.
Despite a mediocre 35-40 mark at Texas Tech, Kingsbury has been one of the most discussed coaching candidates in the NFL.
Report: Ex-Texas Tech coach Kliff Kingsbury may resign from USC to explore NFL opportunities @LopezSelby31 | #WreckEm
SportsDayDFW Scanner
0
The NFL's new enforcement has made interviewing college coaches this offseason more challenging, certainly for teams that are interested in candidates such as Kingsbury.
Though Kingsbury posted a 35-40 record in six seasons at Texas Tech, NFL teams are interested due to his offensive acumen.
According to Pro Football Talk, in the wake of USC and athletic director Lynn Swann halting pro teams from talking to its new offensive coordinator, the possibility remains that Kingsbury could resign from his post.
Kingsbury was hired as USC's offensive coordinator in December 2018 after he was fired at Texas Tech.
Very low buyout could result in Kliff Kingsbury quitting as USC offensive coordinator to pursue NFL opportunities
ProFootballTalk Scanner
0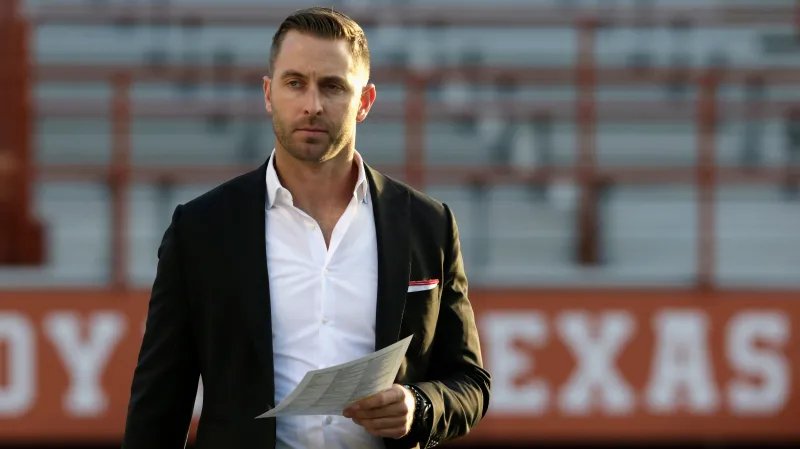 Report: Kliff Kingsbury could pay his own buyout at USC to pursue NFL head-coaching jobs
Deadspin Scanner
0
What happens if Kliff Kingsbury resigns from USC but doesnt get an NFL head coaching job? Jeremy Pruitts masterplan at work here...
MichaelWBratton Scanner
0
The drama is heating up around #USC and Kliff Kingsbury, who is reportedly considering resigning his post in order to pursue NFL opportunities after being blocked by the Trojans in the first place.
ReignofTroy Scanner
0
ESPN.com's Adam Schefter reported Saturday that USC declined requests from the Arizona Cardinals and New York Jets to speak with Kingsbury about their head coaching as its offensive coordinator Dec. 5.
All hope may not be lost for the Jets, Cardinals or any other NFL organization that may be interested in Kingsbury's head coaching services.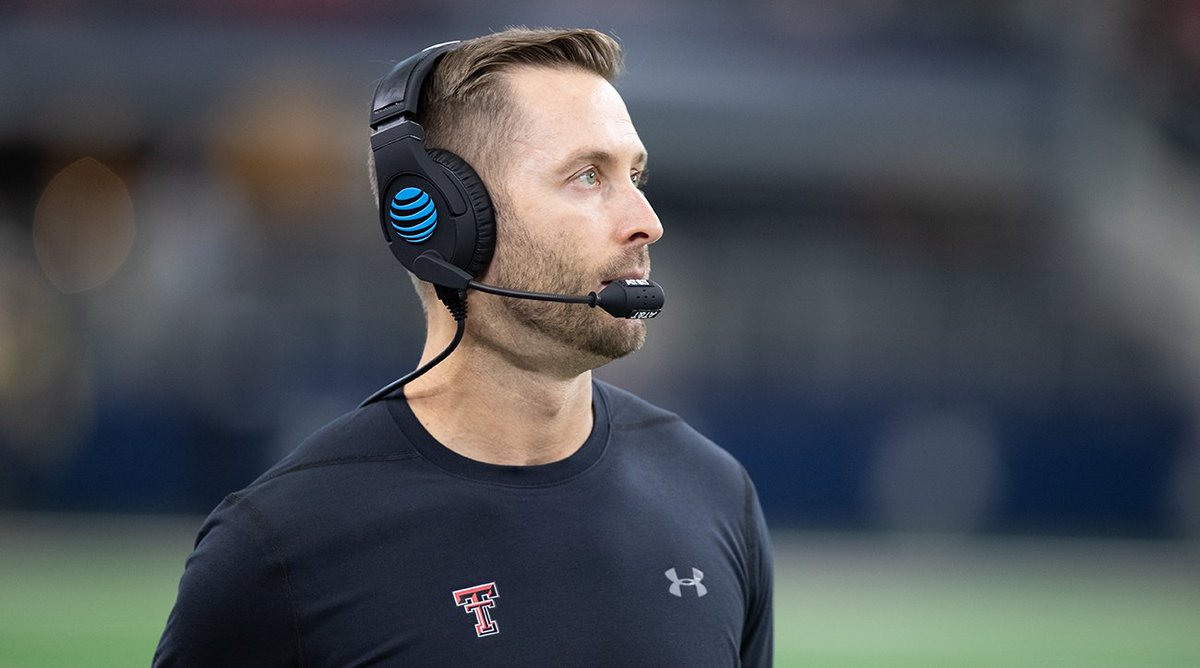 USC has reportedly denied requests from the Jets and Cardinals to interview Kliff Kingsbury for their head coaching jobs
USC is blocking new OC Kliff Kingsbury from interviewing for openings with the NFL, sources told @AdamSchefter.
It doesnt look like Kliff Kingsbury is leaving USC anytime soon