Facebook says it removed 1.5 billion fake accounts in the past 6 months
Facebook on Thursday released its latest report on the removal of harmful content from its services, one day after a bombshell report that detailed how the company avoided and deflected blame in the public conversation around its handling of Russian interference and other misuses of its social network.
Facebook's latest transparency report shows a big jump in spam and violent content takedowns, some advances in proactively identifying hate speech, and the first numbers for bullying, harassment, and child sexual exploitation takedowns.
Last week, Facebook also announced that it had removed more than 12 million pieces of content related to ISIS, al-Qaeda and their affiliate groups.
Facebook took down far more pieces of unacceptable content — across every category — in July to September of 2018 than it did in the last quarter of 2017.
Given the fire that Facebook has been under since the New York Times report was published yesterday (not to mention everything the company has been dealing with for the past two years), it's not surprising to see it try and release some positive numbers here.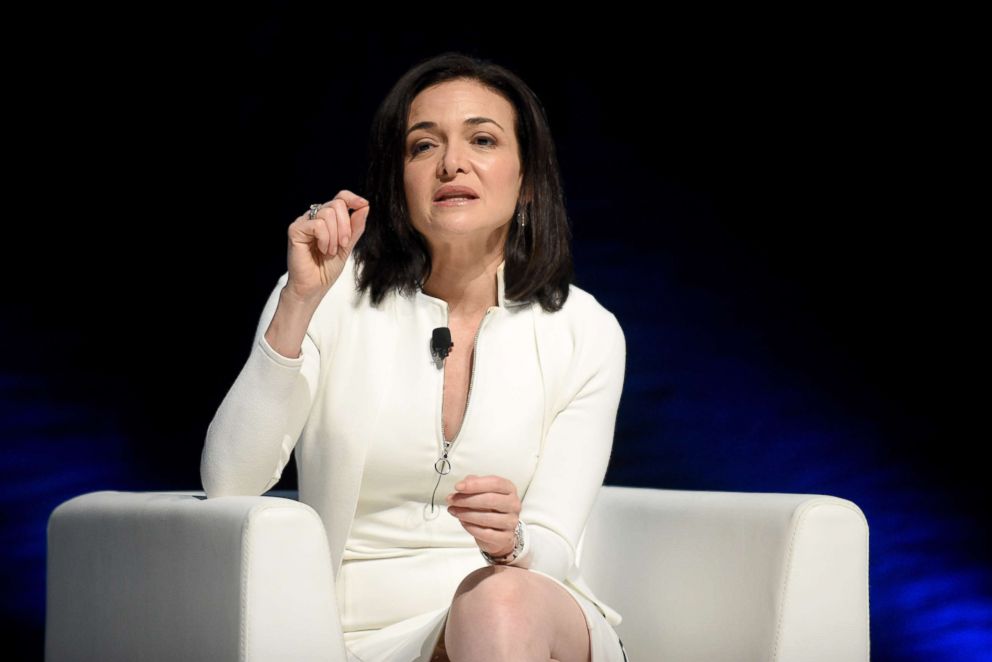 The content removal report comes one day after a report by the New York Times that detailed how COO Sheryl Sandberg and other Facebook execs tried to downplay and spin bad news.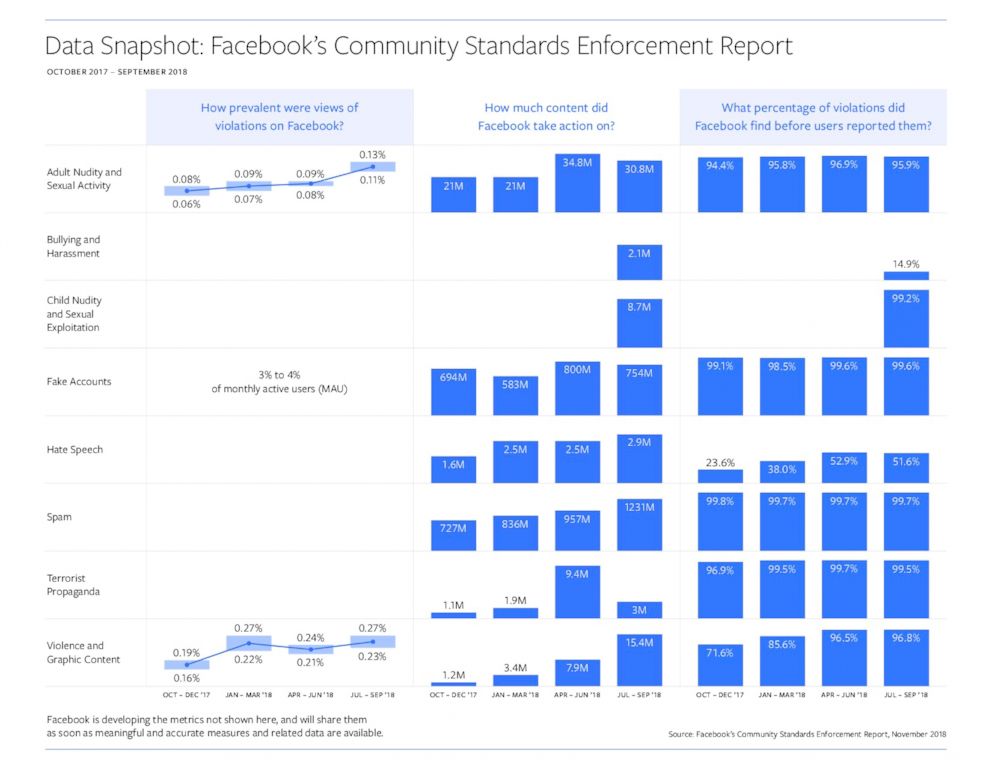 Facebook ended its relationship with Definers Public Affairs on Wednesday night, the company announced on Thursday.
Between July and September, Facebook removed 2.1 million pieces of bullying and harassment content and 8.7 million pieces of child nudity and sexual exploitation content.
Earlier this week, a group of human rights organizations asked Facebook to also release data about how often it restored content that it removed in error, part of a larger request for clearer and fairer "due process" for Facebook users who have posts or accounts restricted.
Facebook only found and removed 14.9 percent of bullying and harassment before users reported them; it also only found 51.6 percent of hate speech violations before users reported them (timeframe was July through September of this year).
Facebook has also gotten better at removing this content before users report it, claiming to proactively find more than 96 percent of material, compared to around 71 percent last year.
While Facebook is able to pull down more than 90 percent of instances of adult nudity and sexual activity, child nudity / sexual exploitation of children, fake accounts, spam, terrorist propaganda and violence and graphic content, there are two categories where its content moderation falls down.
Perhaps related to the increased scrutiny Facebook is under, the company reports that government requests for account data increased worldwide by around 26 percent compared to the second half of 2017 (103,815 requests total, up from 82,341).