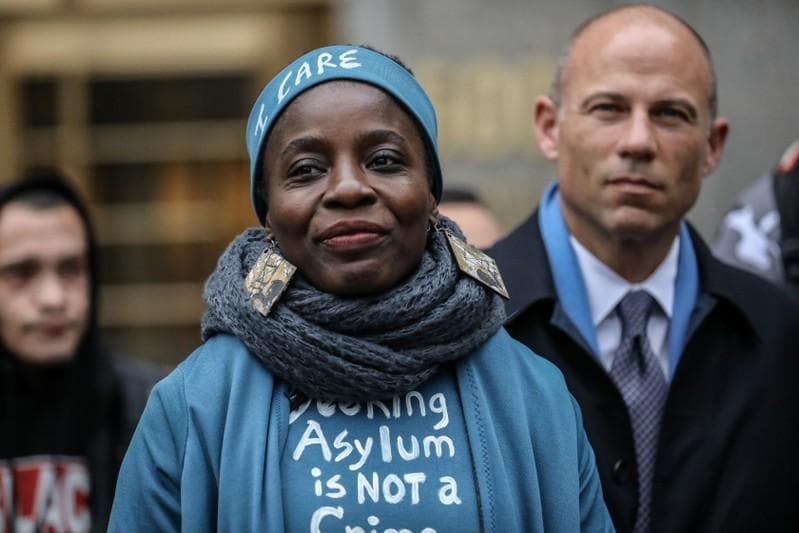 Woman who climbed Statue of Liberty in immigration protest found guilty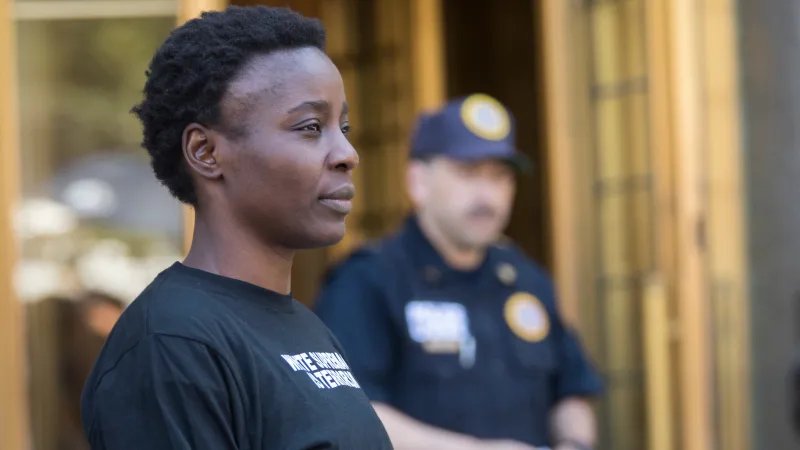 Statue of Liberty climber Therese Patricia Okoumou found guilty
Judge Gabriel Gorenstein on Monday found Okoumou guilty of trespassing, disorderly conduct and interfering with government functions, following a one-day bench trial that had Okoumou crying on the witness stand.
Michael Avenatti, the lawyer for porn star Stormy Daniels, was also in court because he served as an advisor to Okoumou.
Defense lawyer Ron Kuby said he will ask Judge Gorenstein to sentence Okoumou to time served when she is sentenced on March 5th.
But Judge Gorenstein said he could not give Okoumou a pass simply because she claims that scaling the wall in protest of Trump's immigration policies was an act of conscience.
"I wanted to send a strong statement that children do not belong in cages," said Okoumou, on Monday morning at the start of her trial at the Manhattan federal court.
"So if I go in the cage with them, I am on the right side of history.
A police officer also testified that Okoumou threatened to push over a ladder if the officer got any closer.Okoumou said she couldn't live with the sight of "children in cages" without bringing the issue to a wider audience.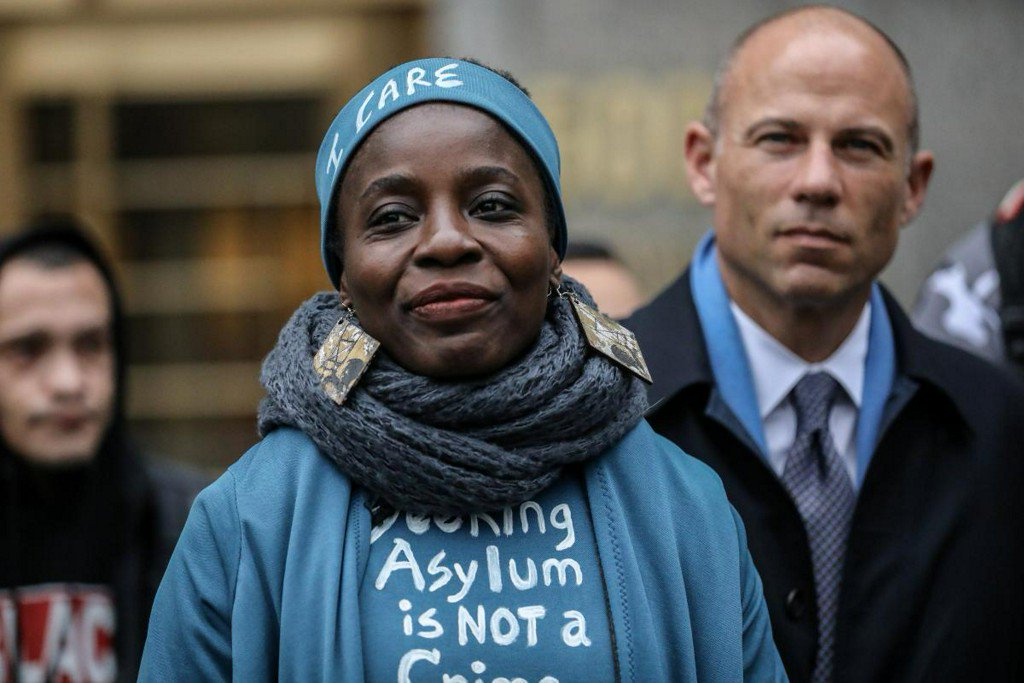 Statue of Liberty climber guilty of trespassing for immigration protest
A woman who climbed the base of the Statue of Liberty in July to protest President Donald Trump's immigration policies was found guilty Monday of three misdemeanor counts of trespassing, interference with government agency functions and disorderly conduct.Therese "Patricia" Okoumou had pleaded not guilty in her Fourth of July stunt , in which she climbed onto Lady Liberty's right foot and refused to come down.The incident forced authorities to evacuate Liberty Island.Okoumou testified on her own behalf and got choked up, saying images of parents being separated from children at the border gave her nightmares.The prosecutor argued that Okoumou endangered herself, rescuers and thousands of Liberty Island visitors when she climbed to the feet of the statue.
Okoumou had grown teary on Monday as she told a judge in New York about how the treatment of children at the US-Mexico border prompted her to scale the statue in a high-profile protest on the Fourth of July this year.
We commend Judge (Gabriel) Gorenstein's decision to hold Therese Okoumou accountable for her dangerous and reckless conduct.
Okoumou, 44, came to court in a blue outfit littered with statements protesting Trump's immigration policies, including "No human is illegal on stolen land."
"Therese Okoumou was convicted in federal court today for a dangerous stunt last July 4th that endangered herself and the NYPD and U.S. Park Police officers who rescued and apprehended her," U.S. Attorney Geoffrey S. Berman said in a statement.
Statue of Liberty climber found guilty after protesting Trump immigrant family separation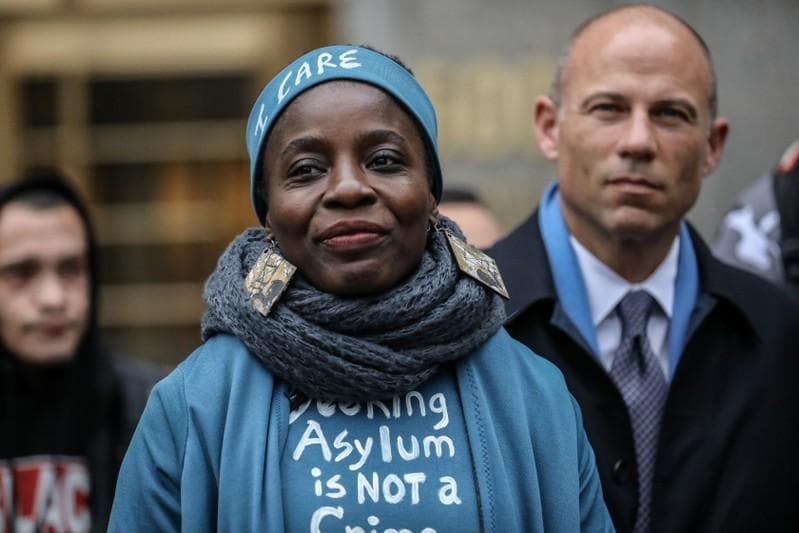 An activist has been found guilty of a series of federal crimes after she climbed on to the base of the Statue of Liberty this summer to protest against the US policy of separating migrant families and holding children in detention.
Magistrate judge Gabriel Gorenstein convicted Therese Patricia Okoumou, who goes by Patricia, on Monday afternoon after a one-day bench trial in New York, asserting that the protester's political and moral motivations did not trump the law.
BREAKING : Statue of Liberty climber who protested Trump administration found guilty and sentenced to 18 months in jail.
KamVTV Scanner
0