Hear Barack Obama as George Washington in new Hamilton remix
In what has been labelled "the final Hamildrop", Mr Obama performs George Washington's farewell address from second act number One Last Time.
The remix may be informed by a moment near the end of Mr Obama's presidency, when Miranda and Jackson performed the song at the White House in January 2017.
Obama has long been a fan of the musical set in revolutionary America.
Barack Obamas cameo in the final Hamilton remix is the most presidential thing youll hear today
At the 1:43 mark, Obama reads part of George Washington's farewell address as gentle guitar and piano play in the background and Washington's words echo powerfully in smooth song.
When the original cast was set to leave the show a year later, Miranda brought the party back to Washington, staging a revue of its biggest numbers at the White House and enlisting Obama himself in a freestyle gag that would be one of the final (and most memorable) pop culture stunts of his two terms.
Lin-Manuel Miranda enlisted Barack Obama for the final installment of his #Hamildrop series and its epic.
In the early hours of Friday morning, Lin-Manuel Miranda released a gospel reworking of a song from Hamilton. Halfway through, Barack Obama appears.
Listen to Barack Obama on Lin-Manuel Mirandas new Hamilton remix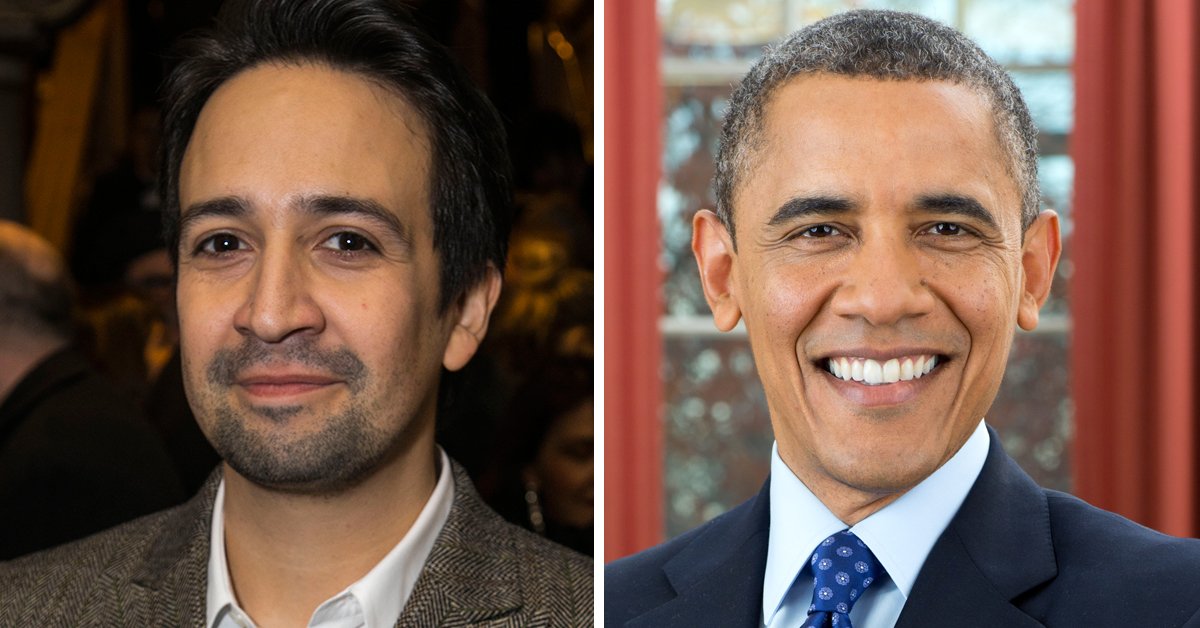 Barack Obama performs in the final Hamilton #Hamildrop – listen to the One Last Time now
WhatsOnStage Scanner
0
Image copyright Lin-Manuel Miranda Image caption Hamilton creator Lin-Manuel Miranda shared this picture of Barack Obama practising the number with Chris Jackson and musical director Alex Lacamoire Former US President Barack Obama has lent his voice to a new version of a song from the hit musical Hamilton.
Hamilton remix stars Barack Obama as George Washington
Performed by Christopher Jackson — Hamilton's original George Washington — as well as BeBe Winans and a formidable gospel choir, "One Last Time (44 Remix)" uses an emotional turning point from the show to collapse the end of the first American presidency into that of the last one.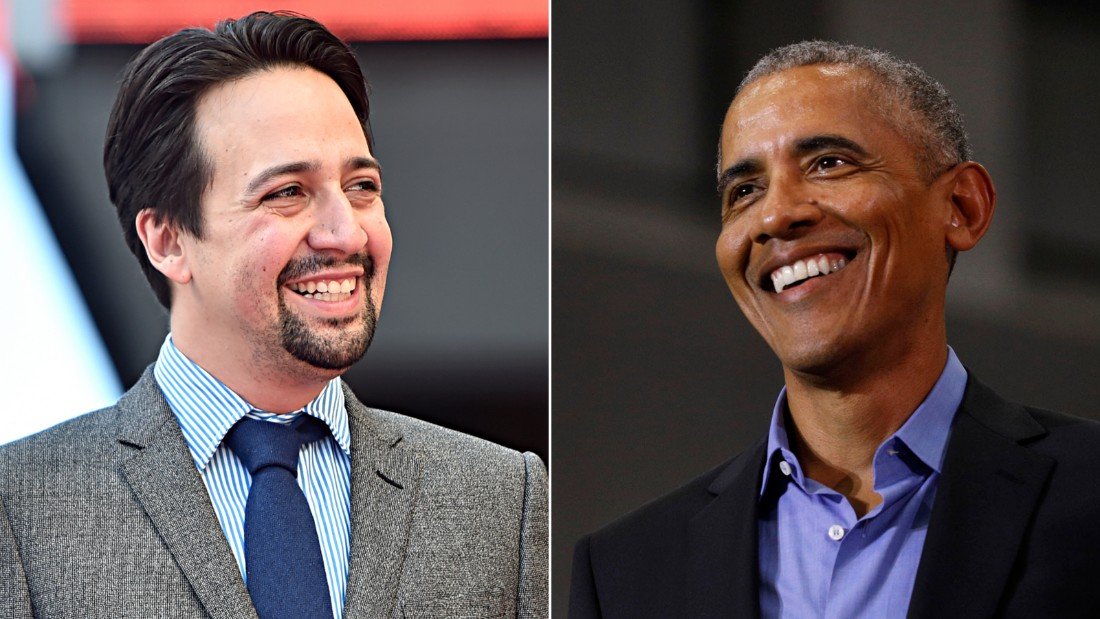 Former President Barack Obama is featured on a Hamilton remix, in which he recites a passage from George Washingtons farewell address
In the middle of its churchified arrangement, where Miranda would normally break in to read Washington's dictated farewell address, Obama's unmistakable voice appears instead — channeling the viral "Yes We Can" video from the 2008 campaign that inspired "One Last Time" in the first place.
Barack Obama reads Washington's Farewell Address for the last #Hamildrop remix.
Prepare to get emotional.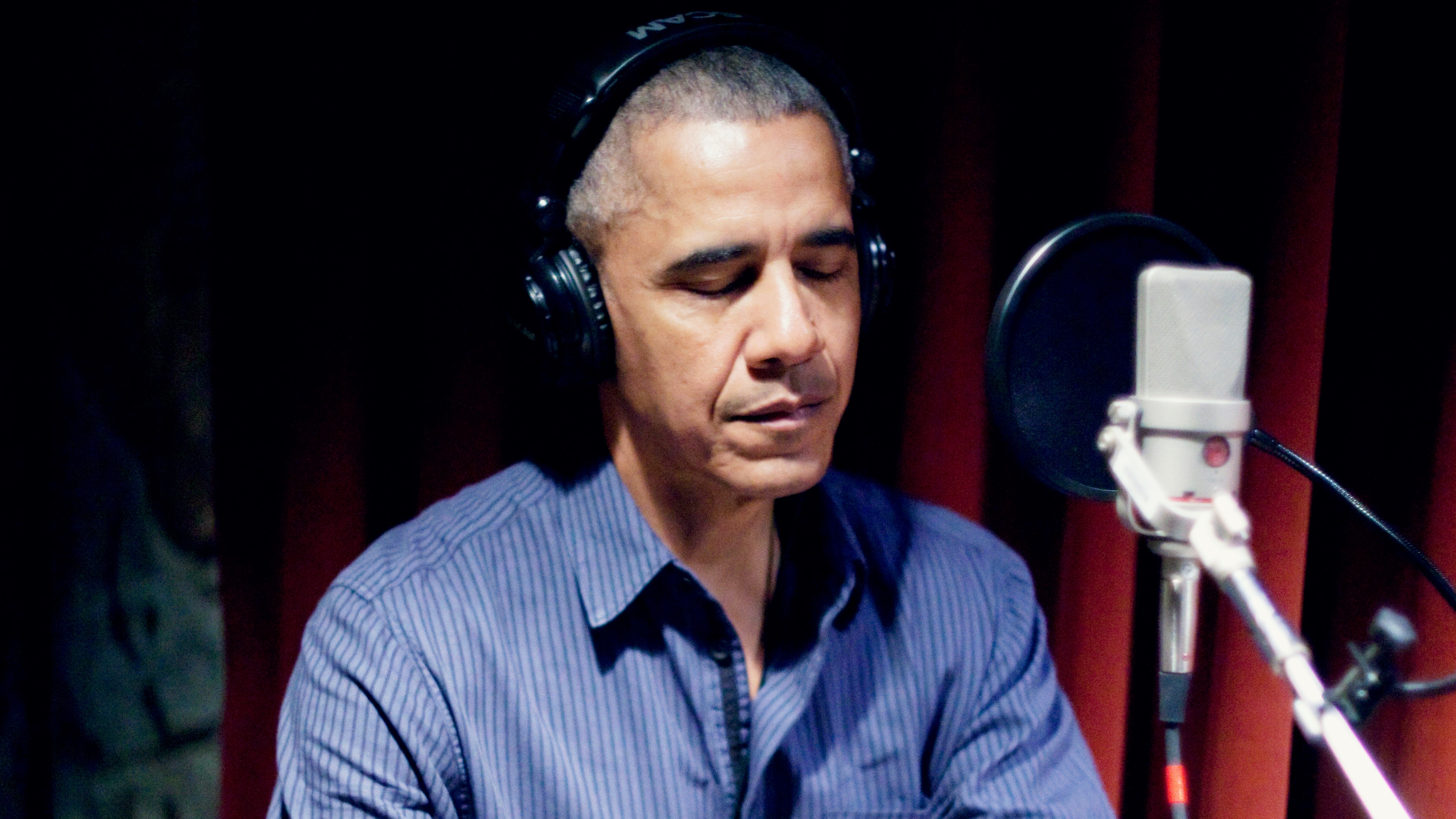 The song One Last Time is Washington's farewell number, in which he tells Hamilton that together they will teach Americans "how to say goodbye" to a president.
President Obama is on the final song from the Hamilton singles series
Barack Obama lends his voice to the hit musical Hamilton
BBC_HaveYourSay Scanner
0
The remix is the final installment in Miranda's Hamildrops, a monthly series of Hamilton-related tracks that feature big-name artists like Sara Bareilles and The Decemberists and raise money for nonprofits.
Let's review: Hamilton effectively debuted at the Obama White House, when in 2009 a fresh-faced Lin-Manuel Miranda rapped an early draft from what was then to be a concept album about the late Treasury secretary.
Other Hamildrops have included a song about Benjamin Franklin performed by The Decemberists, a posthumous release by Prodigy and a new original song for the musical by Miranda and composer John Kander.