After 5 months at sea, Ross Edgley completes swim around Great Britain
Stunning achievement by @RossEdgley A proper British hero.
It took more than 150 days for Ross Edgley to swim around the British mainland
The story of @RossEdgleys #GreatBritishSwim - the first person to ever successfully swim around mainland Great Britain 🇬🇧🏊‍♂️🏆
RedBullUK Scanner
0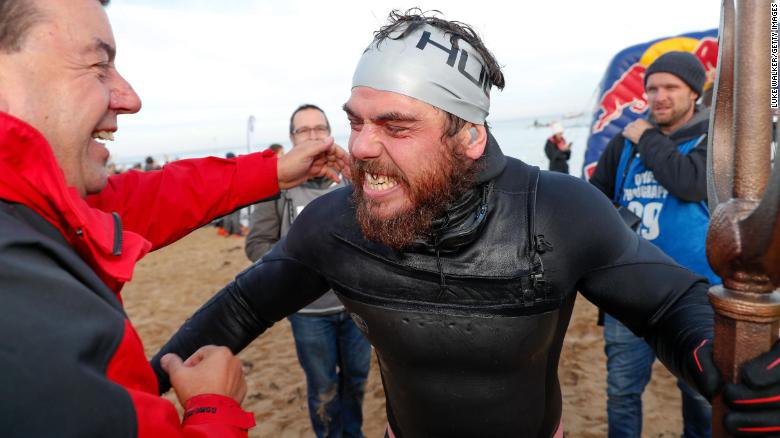 A British man set a record for the longest staged swim by swimming around mainland Great Britain. The 1,791-mile trek started June 1 and ended Sunday.