FDA approves new pediatric vaccine that protects children against six diseases
New FDA approved childrens vaccine protects against six diseases
BRIDGEWATER, N.J. and KENILWORTH, N.J. – December 26, 2018 –The U.S. Food and Drug Administration has approved Vaxelis™ (Diphtheria and Tetanus Toxoids and Acellular Pertussis Adsorbed, Inactivated Poliovirus, Haemophilus b Conjugate [Meningococcal Protein Conjugate] and Hepatitis B [Recombinant] Vaccine) for use in children from 6 weeks through 4 years of age (prior to the 5th birthday).
Drugs.com Scanner
0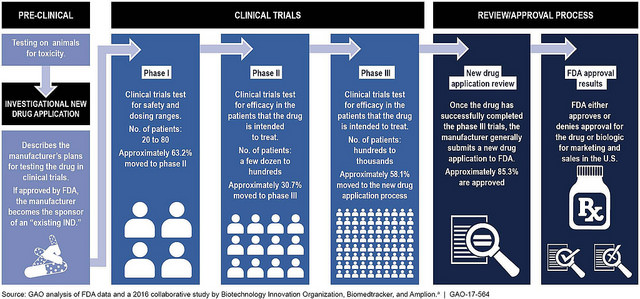 The regulatory agency green-lit VAXELIS Wednesday, pharma giant Sanofi S.A. announced.
Sanofi developed the new vaccine, dubbed Vaxelis, in partnership with Merck.
Vaxelis is contraindicated in children with a history of severe allergic reaction (e.g., anaphylaxis) to a previous dose of Vaxelis, any ingredient of Vaxelis, or any other diphtheria toxoid, tetanus toxoid, pertussis-containing vaccine, inactivated poliovirus vaccine, hepatitis B vaccine, or H. influenzae type b vaccine.
Drugs.com Scanner
0
Sanofi said the pediatric combination vaccine will be available in the United States in 2020.
It was developed in a joint-venture between Sanofi and Merck.
Vaxelis is a vaccine indicated for active immunization to prevent diphtheria, tetanus, pertussis, poliomyelitis, hepatitis B, and invasive disease due to Haemophilus influenzae type b. Vaxelis is approved for use as a 3-dose series in children 6 weeks through 4 years of age (prior to the 5th birthday).
Drugs.com Scanner
0
These risks and uncertainties include among other things, the uncertainties inherent in research and development, future clinical data and analysis, including post marketing, decisions by regulatory authorities, such as the FDA or the EMA, regarding whether and when to approve any drug, device or biological application that may be filed for any such product candidates as well as their decisions regarding labelling and other matters that could affect the availability or commercial potential of such product candidates, the absence of guarantee that the product candidates if approved will be commercially successful, the future approval and commercial success of therapeutic alternatives, Sanofi's ability to benefit from external growth opportunities, to complete related transactions and/or obtain regulatory clearances, risks associated with intellectual property and any related pending or future litigation and the  ultimate outcome of such litigation,  trends in exchange rates and prevailing interest rates, volatile economic conditions, the impact of cost containment initiatives and subsequent changes thereto, the average number of shares outstanding as well as those discussed or identified in the public filings with the SEC and the AMF made by Sanofi, including those listed under "Risk Factors" and "Cautionary Statement Regarding Forward-Looking Statements" in Sanofi's annual report on Form 20-F for the year ended December 31, 2017.
Drugs.com Scanner
0
PARIS (Reuters) — The U.S. Food and Drug Administration approved Sanofi's new pediatric vaccine immunizing children against six diseases, the French pharmaceutical lab said on Wednesday.
New childrens vaccine approved by U.S. FDA.
The company says the drug immunizes against diptheria, tetanus, pertussis, poliomeyelitis, hepatitis B and invasive disease due to Haemophilus influenzae type B in children between 6 months and 5 years of age.