Steelers' Ryan Shazier returns to Paul Brown Stadium nearly one year after suffering spinal injury
The moment wasn't lost on Shazier, who walked on the field before the start of the AFC North showdown: Shazier suffered the scary injury on Dec. 4, 2017, during Pittsburgh's Week 13 win over the Bengals.
The 26-year-old Pro Bowler underwent spinal stabilization surgery days later, and was discharged from the University of Pittsburgh Medical Center's Rehabilitation Institute on Feb. 1.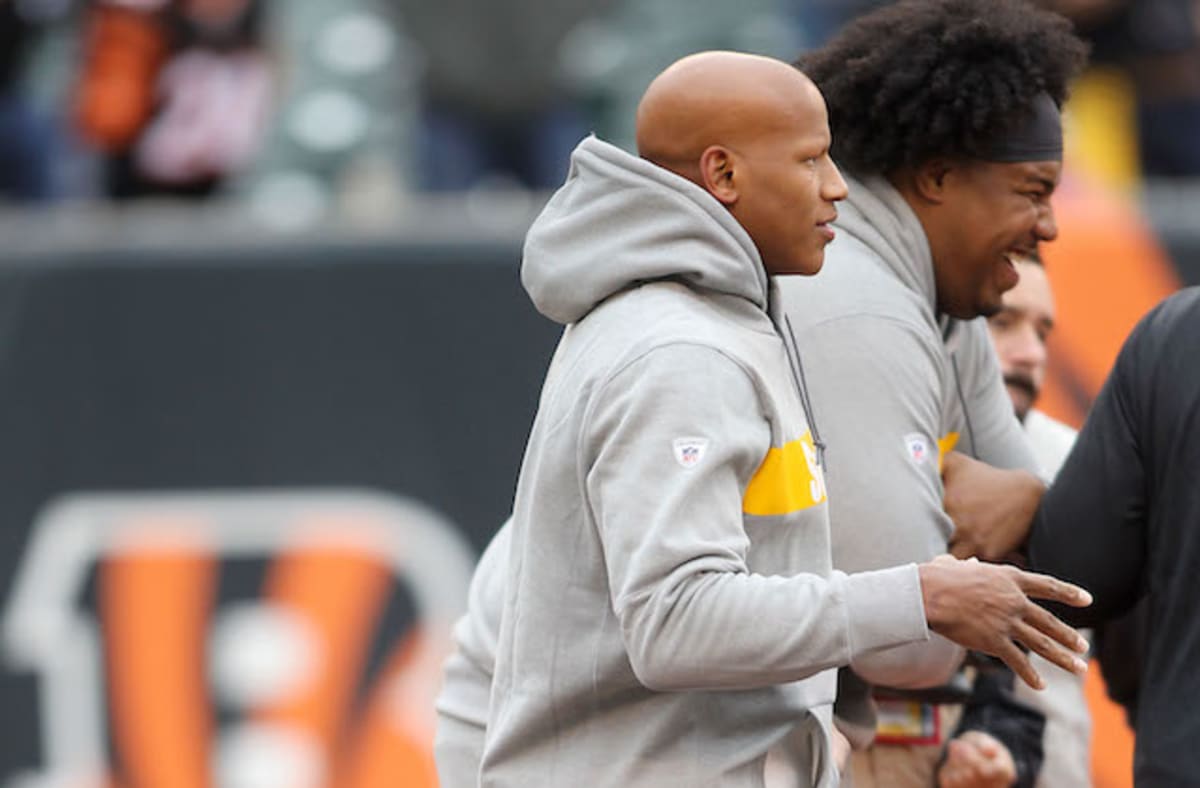 Shazier has been a fixture at Steelers games and practices since suffering the injury.
Shazier has made a number of public appearances during his rehabilitation, ranging from several visits to Pittsburgh Penguins games to an emotional moment during the 2018 NFL Draft.
A first-round draft pick (No. 15 overall) of Pittsburgh in 2015, Shazier earned Pro Bowl honors in each of his last two seasons.
Shazier, who has been ruled out for the 2018 season, has recorded 299 tackles, seven sacks, seven interceptions, 25 passes defensed and seven forced fumbles in 46 career games with the Steelers.
Gary Landers/Associated Press Ryan Shazier, who suffered a spinal injury in December 2017 that initially cost him feeling in his legs, walked out on the field before the Pittsburgh Steelers' matchup against the Cincinnati Bengals on Sunday.
Shazier also shared a video of his visit back to the hospital to which he was first admitted after the injury last year: The star linebacker has maintained throughout his recovery that he wants to eventually return to the football field, though the Steelers already ruled him out for the 2018 season.
Seeing him walk back onto the field at Paul Brown Stadium, where he suffered the spinal injury, was a remarkable scene in its own right and a great sign for his recovery.
Ryan Shazier walks back onto the field he left last Dec. 4. #Steelers
One year after suffering a spinal injury, Ryan Shazier walked onto the field that changed the fate of his career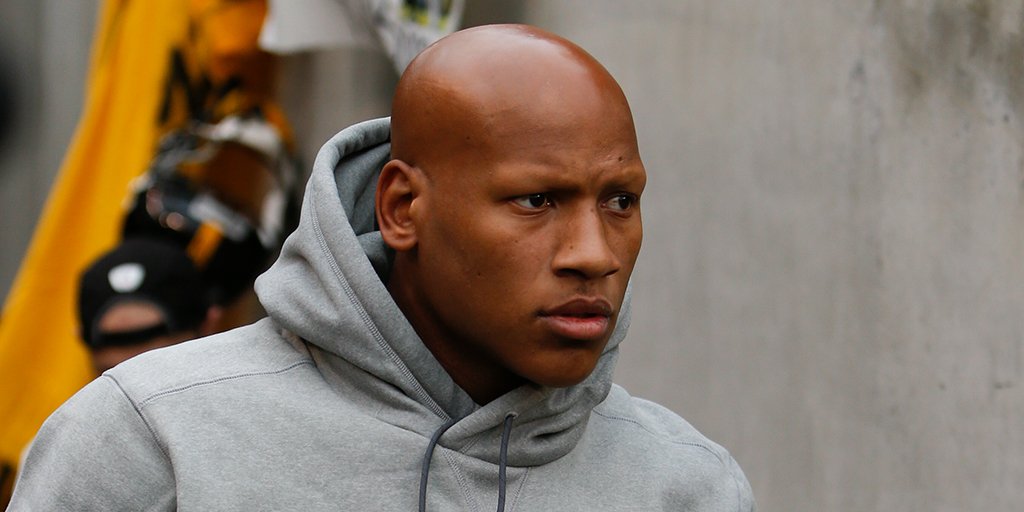 Steelers LB Ryan Shazier walks on field where he suffered spinal injury last December
#Steelers fan inside Paul Brown Stadium loudly cheering on Ryan Shazier as he walks onto the field. Shazier also gets a big hug from Coach Tomlin.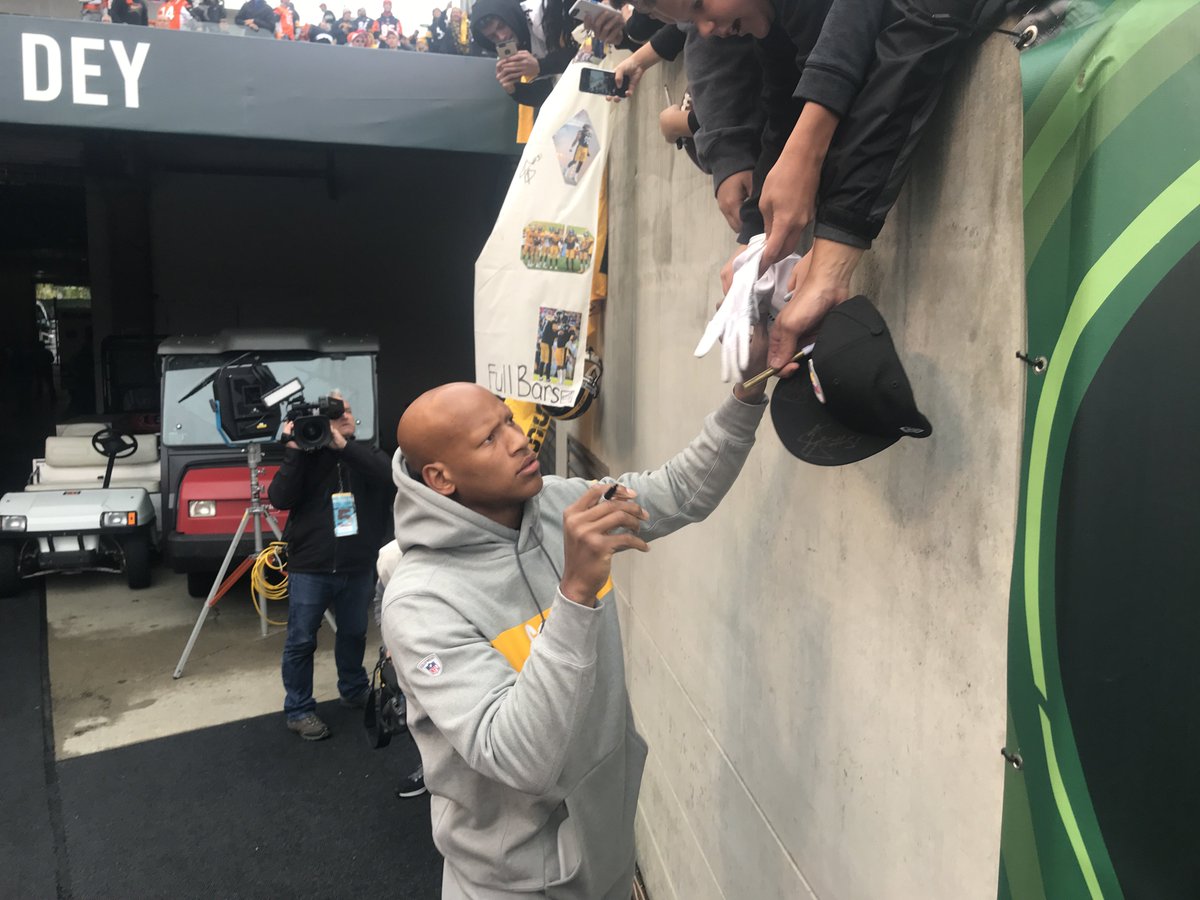 Ryan Shazier gets a warm greeting from Steelers fans, walks onto Paul Brown Stadium field unassisted.
Ryan Shazier (@RyanShazier) WALKS onto the field at Paul Brown Stadium for the 1st time since being injured on December 4th last season. #HereWeGo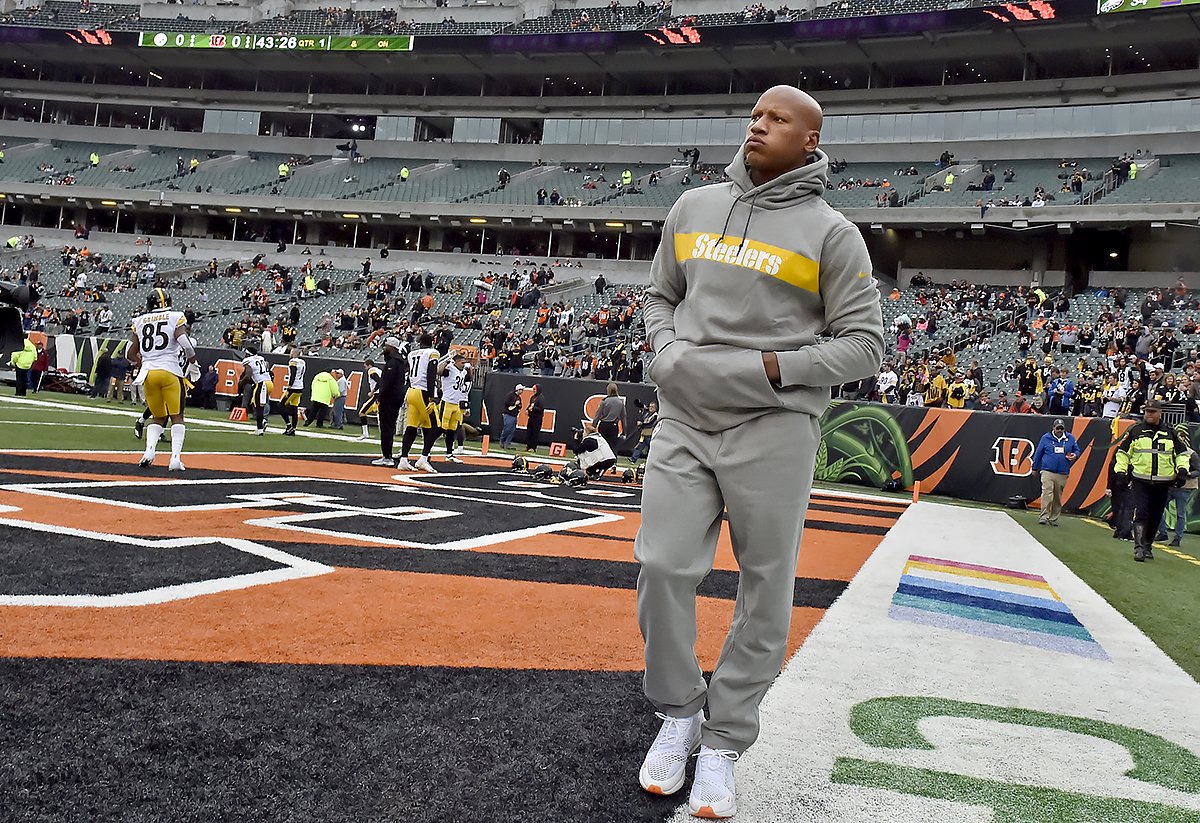 Steelers linebacker Ryan Shazier walks onto the field at Paul Brown Stadium for the first time after getting injured against the Bengals last year.