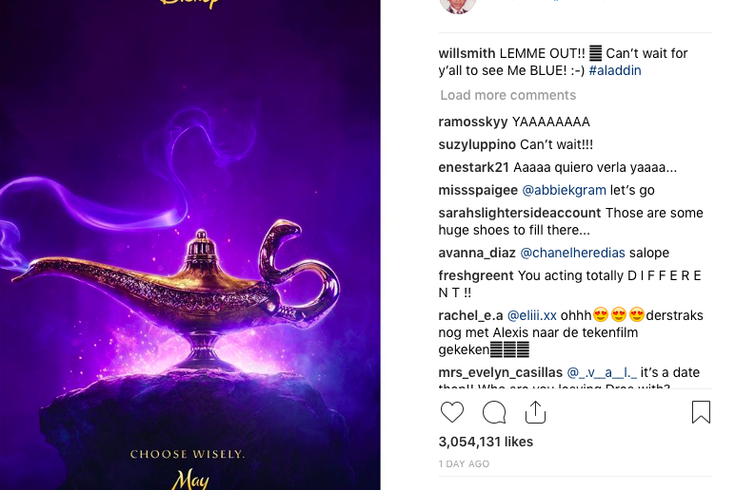 Will Smith reveals first poster for Disney's live-action 'Aladdin'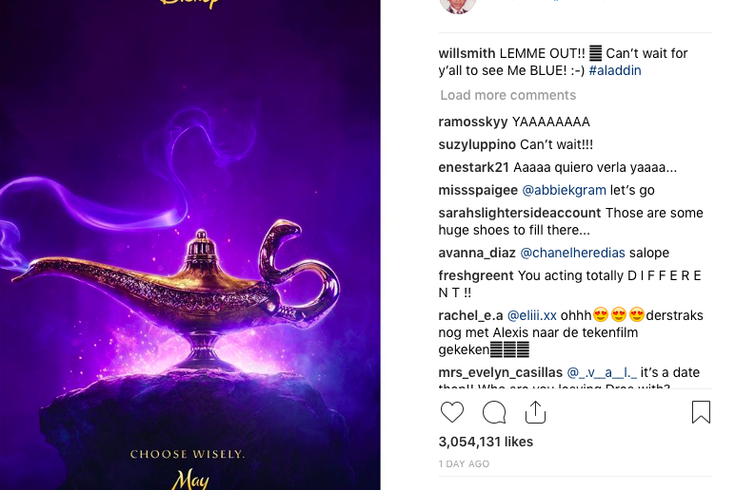 The star on Wednesday revealed the live-action musical's first poster.
The film's release date of May 2019 also is listed.
Will Smith reveals first post for Disney's 'Aladdin' LOS ANGELES (AP) — Will Smith can't wait for Disney's remake of "Aladdin."
The star on Wednesday revealed the live-action musical's first poster.
Looking similar to the 1992 Robin Williams film, the poster features an ornate lamp and blue smoke along with the words: "Choose wisely."
Will Smith gave the world its first look at the first tease for the "Aladdin" live-action remake Wednesday when he showed off a cryptic poster on Instagram.
wrote Smith, who plays Genie in the movie.
The Disney movie, scheduled to hit theaters in May, is a live-action remake of Disney's 1992 animated version in which Robin Williams voiced the character Genie.
The animated movie won Academy Awards and Golden Globes for song and original score.
The "Aladdin" remake also stars Mena Massoud as Aladdin, Naomi Scott as Jasmine and Marwan Kenzari as Jafar.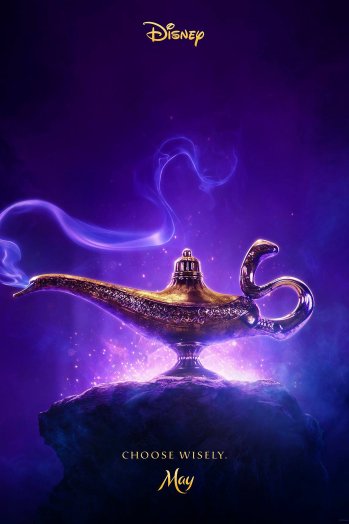 Will Smith unveils first #Aladdin poster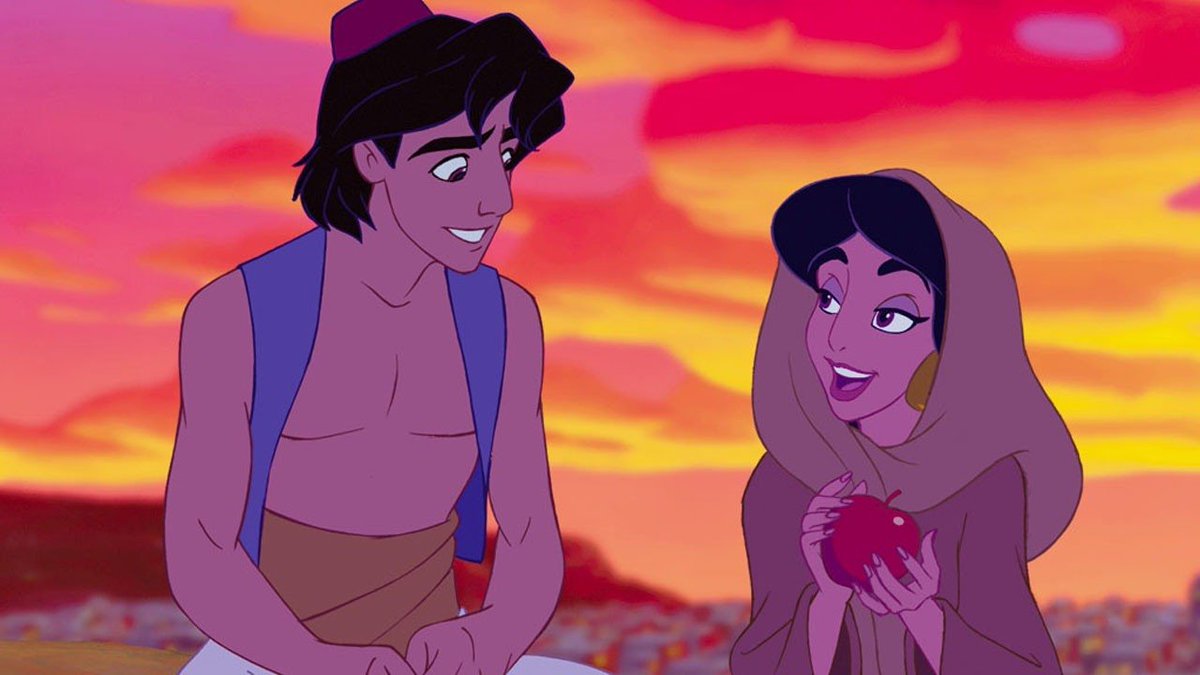 BREAKING: Will Smith shares the first teaser image for Disneys live-action Aladdin film.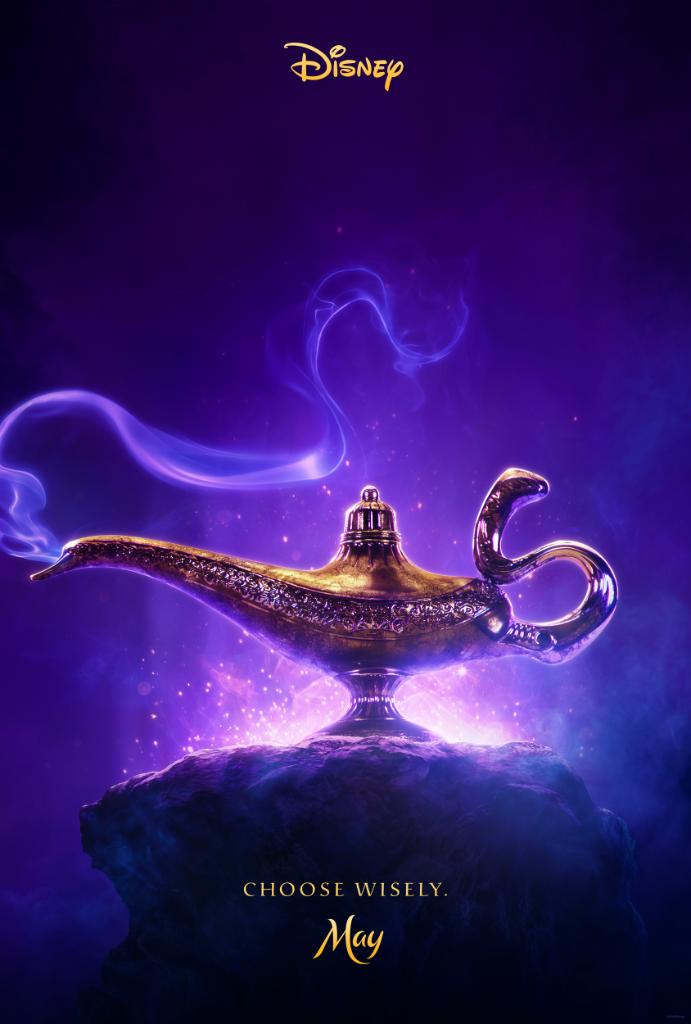 Check out the new teaser poster for Disney's #Aladdin as debuted by Will Smith. See the first look tomorrow! In theaters May 24, 2019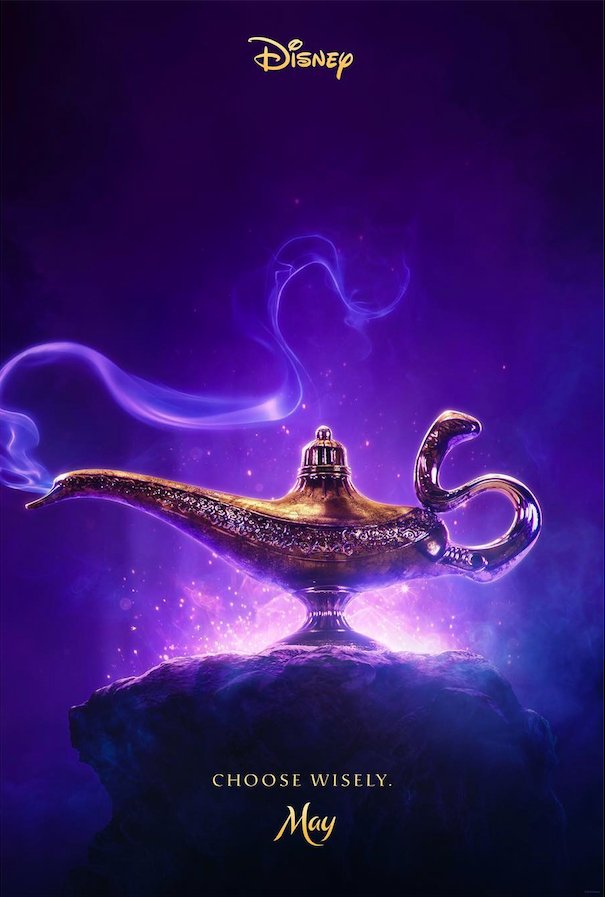 Will Smith posted the live-action Aladdin movie poster, and all our wishes have been granted.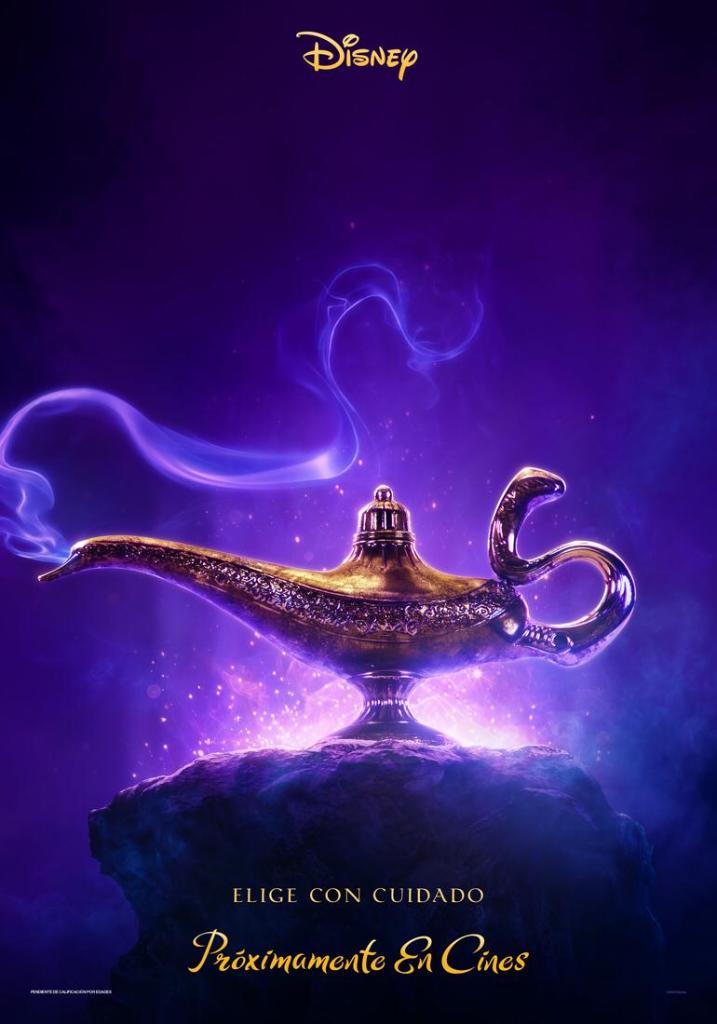 ¡Will Smith debutó el teaser póster de #Aladdín de Disney! No te pierdas el primer adelanto de la película mañana… Mayo de 2019 en cines.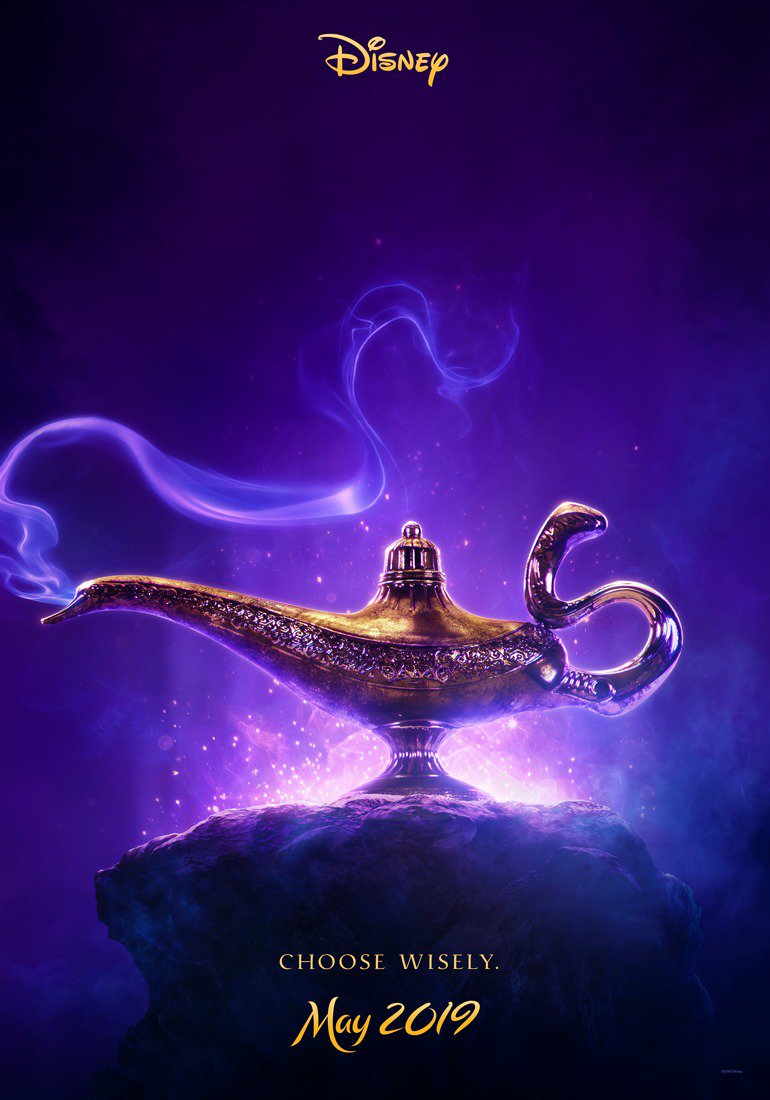 Teaser poster of Disneys #Aladdin... Live-action adaptation of Disneys 1992 animated film of the same name... Stars Mena Massoud [as Aladdin], Naomi Scott [as Princess Jasmine] and Will Smith [as Genie]... Directed by Guy Ritchie... May 2019 release.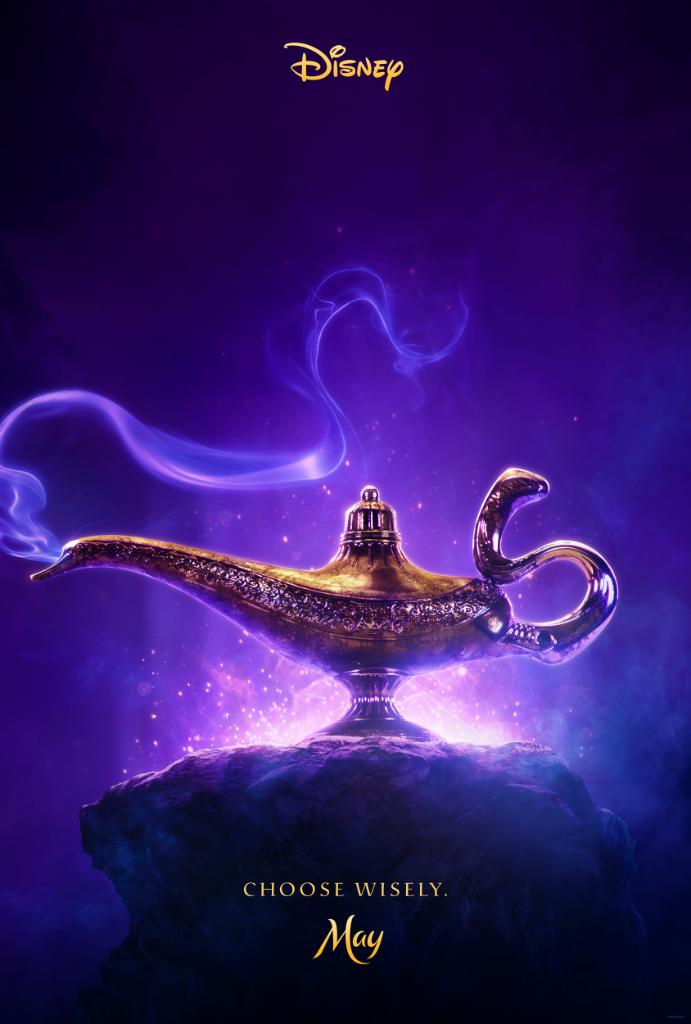 Our wish has been granted: Will Smith is going blue in the new #Aladdin 🧞‍♂️✨
⚡️ ¿Will Smith como el genio de la lámpara? 🧞‍♂️ ¡Ya queremos ver más sobre la nueva película de #Aladdín! 🤩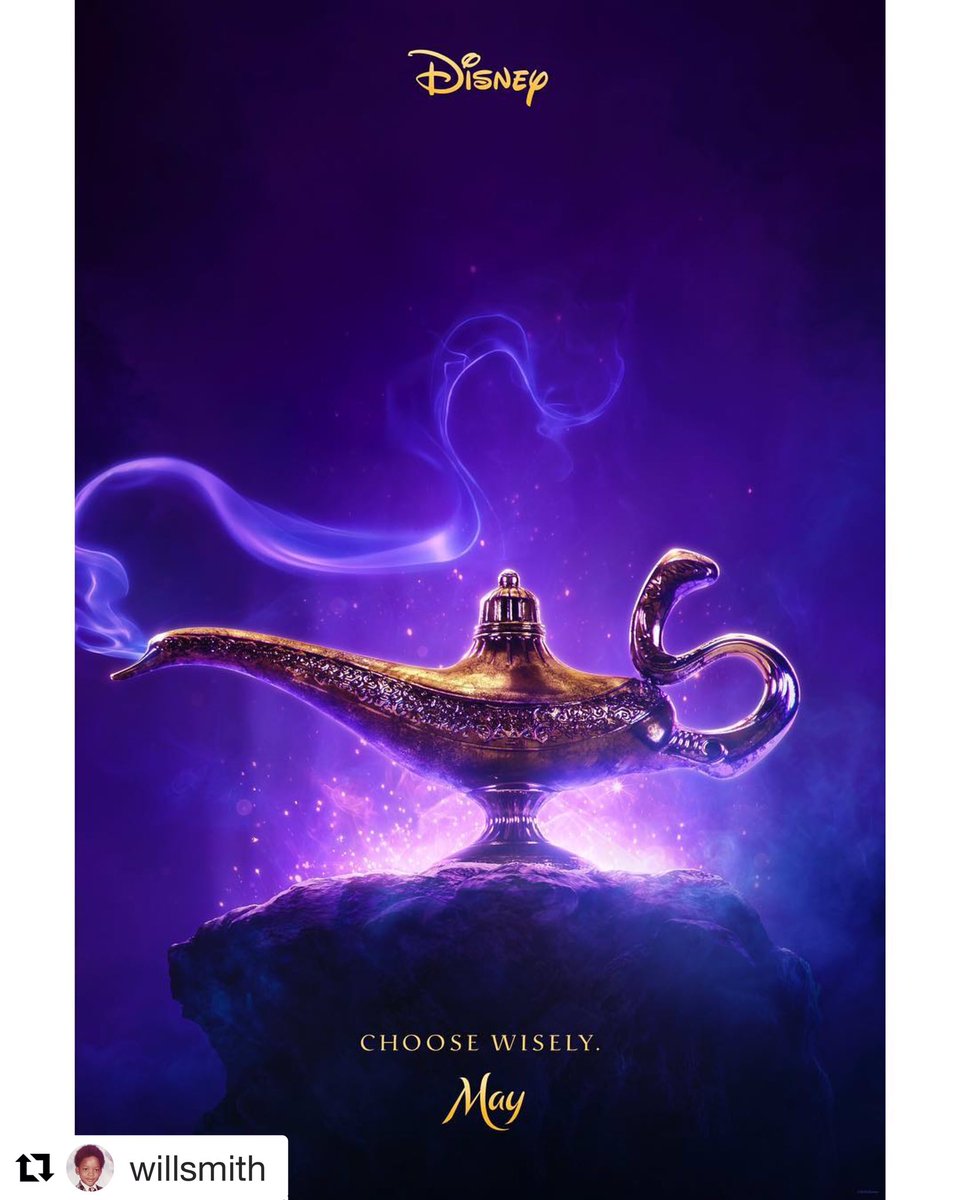 OMG! O Will Smith divulgou hoje o primeiro pôster do live-action de #Aladdin. O ator, que interpreta o Gênio, escreveu na legenda: "Me deixem sair. Mal posso esperar para vocês me verem de azul". Que ansiedadeeee! A estreia está marcada para 24 de maio de 2019. #Repost @willsmith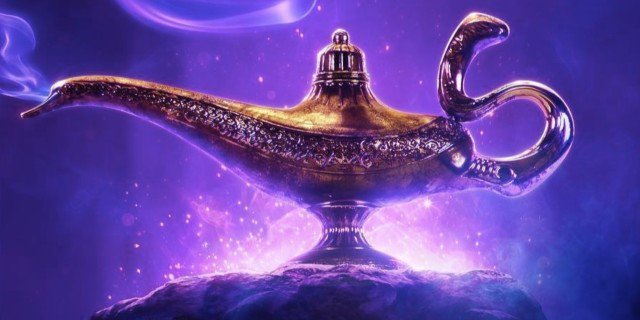 Here it is! #Disney and Will Smith reveal the first poster for the upcoming #Aladdin remake!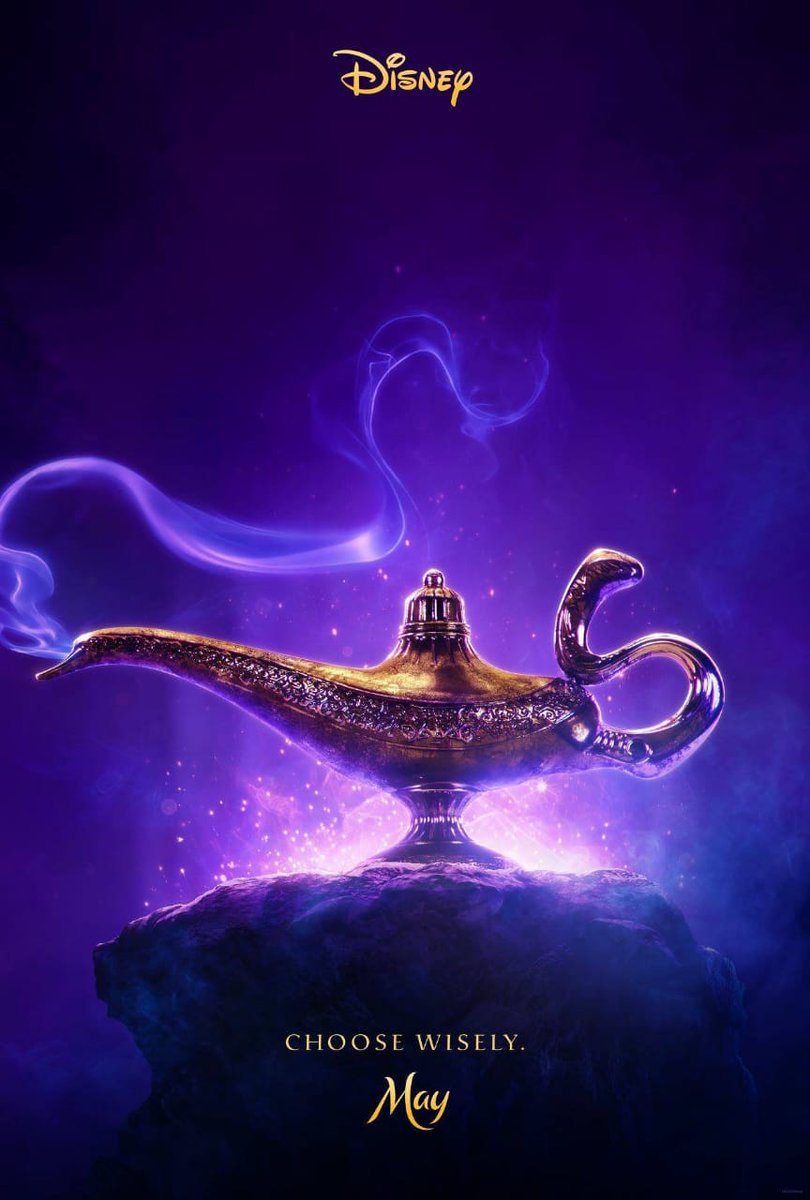 TÁ ACONTECENDOOO! Will Smith acaba de divulgar o primeiro poster do live-action do #Aladdin e eu já surtei 3x olhando! Nessa versão o Will vai ser o Gênio, Mena Massoud o Aladdin e Naomi Scott a Jasmine e a estreia acontece em 2019. Olha que lindo!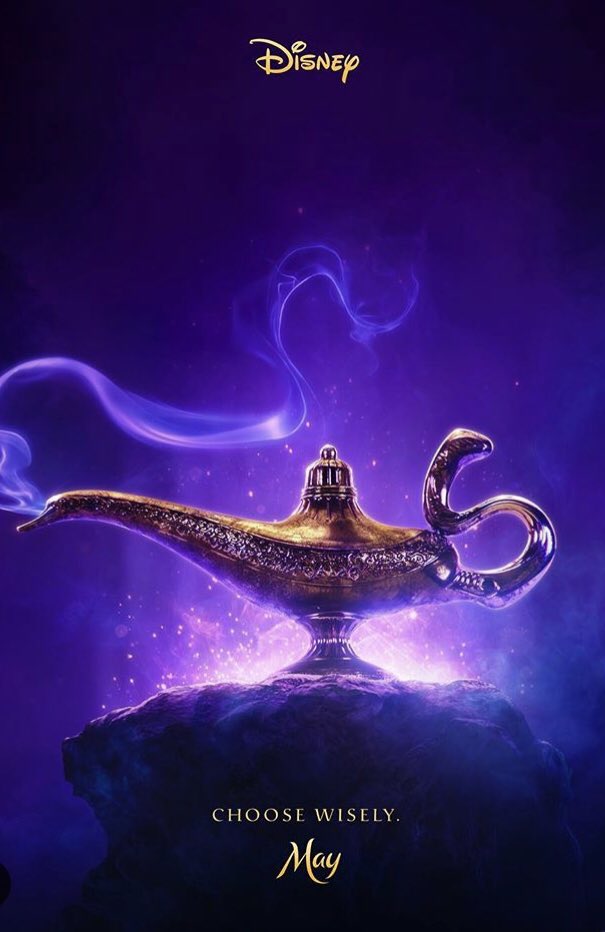 THIS JUST IN: The teaser poster for #Aladdin just dropped 👉 On the big screen 5/24/19 via Will Smith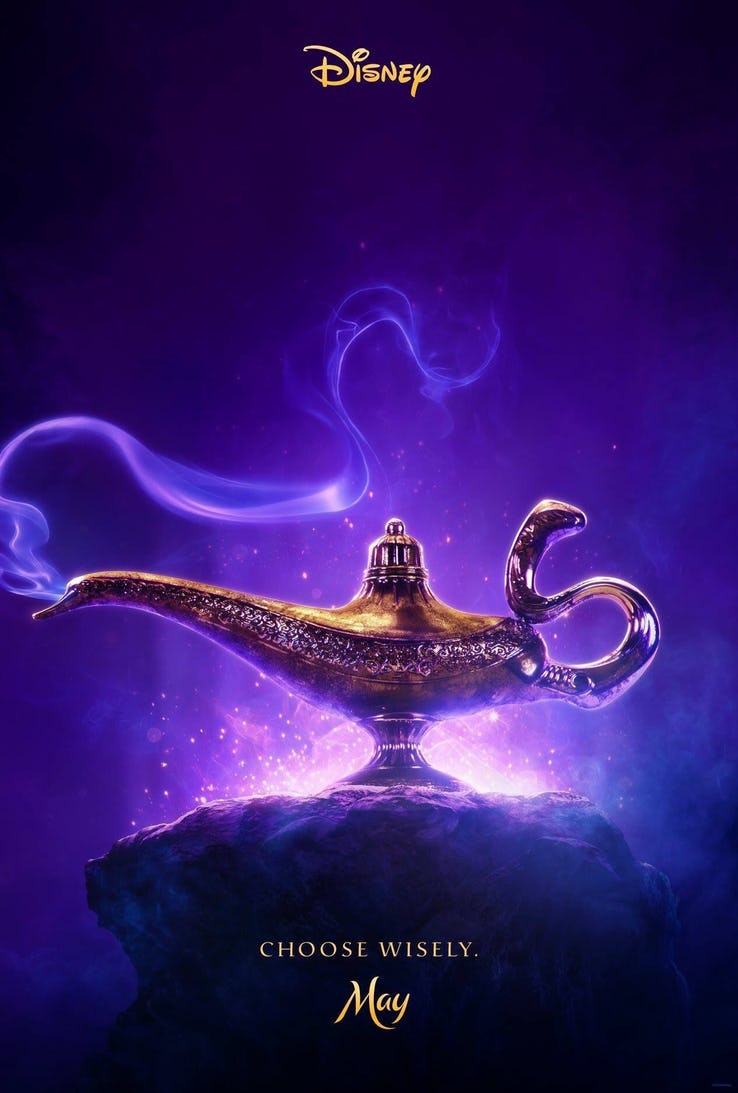 Will Smith revelou o primeiro pôster oficial de #Aladdin O que acharam?!
LegiaoDosHerois Scanner
0
Confira o novo teaser pôster de #Aladdin, lançado pelo Will Smith. 🧞‍♂️ Fiquem de olho amanhã! 😉 Dia 23 de maio, nos cinemas.
DisneyStudiosBR Scanner
0
Khalid Razzaq
0