Manchester police: New Year's Eve stabbing of 3 being treated as terrorist incident
Jan. 1 (UPI) -- Police are conducting a "terrorism investigation" of the stabbing of three people at a train station on New Year's Eve in Manchester, northern England.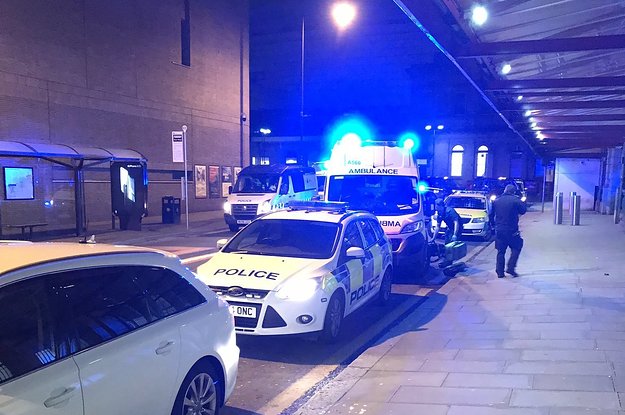 Image copyright AFP Image caption The station was shut after the attack and police remain at the scene Prime Minister Theresa May and Labour leader Jeremy Corbyn both said the victims were in their thoughts, with Mrs May praising the "courageous response" of the emergency services, and Mr Corbyn highlighting their "bravery".
"My thoughts are with those who were injured in the suspected terrorist attack in Manchester last night," Prime Minister Theresa May posred on Twitter.
The incident happened at Manchester's Victoria Station shortly before 9 p.m. on New Year's Eve.
"That the incident happened so close to the scene of the terrorist attack on 22 May, 2017, makes it even more dreadful."
An unidentied 25-year-old man was been arrested on suspicion of attempted murder, Greater Manchester Police said during a media briefing Tuesday.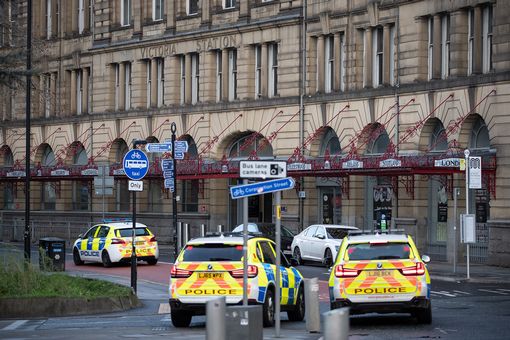 Police say they conducting a terror investigation after last nights Manchester Victoria stabbing
MENnewsdesk Scanner
0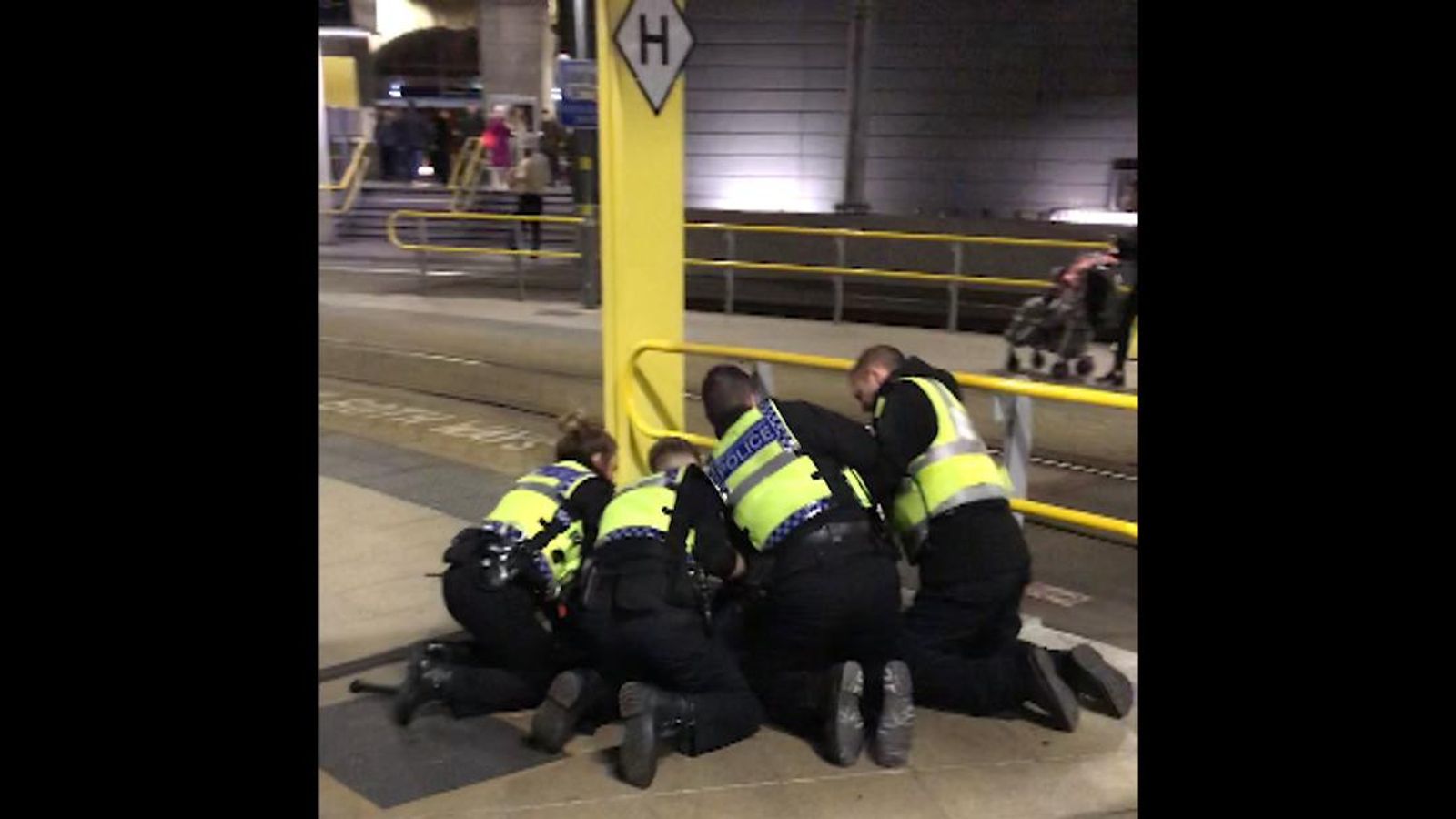 Greater Manchester Police, which declared the attack a "critical incident", said it understood that people would be worried but there was "no intelligence to suggest that there is any wider threat at this time".
The attack occurred just before 9 p.m. at the Manchester Victoria railway station "Last night we experienced a horrific attack on people out to simply enjoy the New Year's Eve celebrations in Manchester," Greater Manchester Police Chief Constable Ian Hopkins said.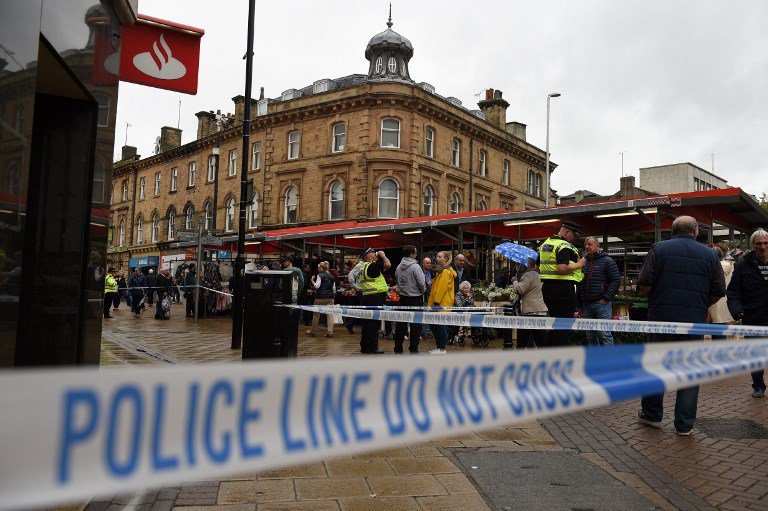 #BREAKING: #UK police say New Years Eve stabbings in #Manchester being treated as terror investigation
i24NEWS_EN Scanner
0
Police tried to reassure the public that the area is safe despite the attack on a night of celebration.
The suspect lived in the Cheetham Hill area of the city and officers were carrying out a search at his address, Assistant Chief Constable Russ Jackson, of Greater Manchester Police, told reporters.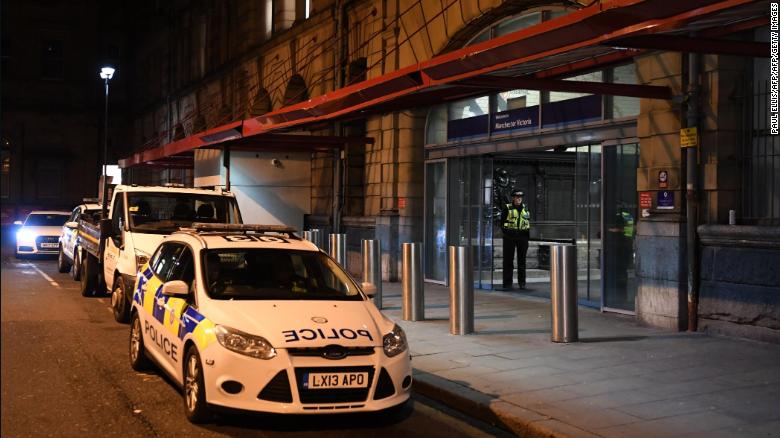 Police launch a terror investigation after three people were stabbed at a UK railway station during New Years Eve celebrations
LONDON — Police in the English city of Manchester said Tuesday they are treating the New Year's Eve stabbing of three people as a terrorist incident.
Media playback is unsupported on your device Media captionManchester stabbing: Police restrain suspect The stabbing of three people - including a police officer - in Manchester is being treated as a terrorist investigation, police say.
Image caption A man has been arrested and officers remain at the scene Police said the woman had injuries to her face and abdomen and the man had injuries to his abdomen.
Image caption Police raided a house in the Cheetham Hill area of Manchester The officer, a police sergeant in his 30s, sustained knife wounds to his shoulder during the attack, but has since been released from hospital.
#UPDATE A British police probe into a triple stabbing at a Manchester railway station on New Years Eve which injured three people is now being treated as a terrorist investigation, the citys top officer says #ManchesterVictoria
Greater Manchester Chief Constable Ian Hopkins said two people suffered "very serious" injuries in the attack and remain in the hospital receiving treatment.