Prosecutors in talks with accused Russian agent Maria Butina to resolve case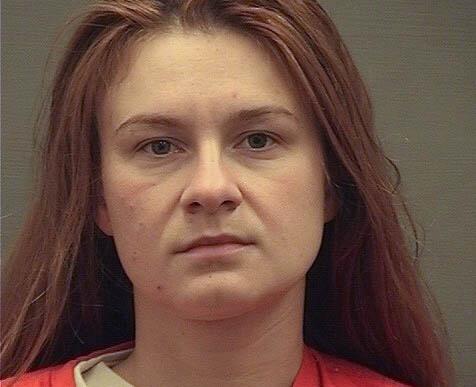 Maria Butina, Accused Of Being A Russian Agent, May Be In Talks For Plea Deal
nprpolitics Scanner
0
Prosecutors in talks with accused Russian agent Maria Butina to resolve case
Butina, a recent student and a political activist, was arrested in Washington, DC on suspicions of acting as an agent for a foreign government.
Maria Butina, alleged Russian agent who met with NRA and other groups, is in plea talks via @hsu_spencer
mateagold Scanner
0
Lawyers for Maria Butina, a Russian gun-rights activist accused of being an agent of the Kremlin, are in talks to resolve the criminal charges she faces
BREAKING Justice Department says in new filing it is engaged in talks regarding a potential resolution of this matter involving accused Russian agent Maria Butina and ask a court to postpone status conference for two weeks while they figure out whether they can make a deal.
johnson_carrie Scanner
0
In September, the administration of a US jail where Butina was detained agreed to transfer the prisoner to the minimum security regime.