Funeral to Be Held for 8 Family Members Killed in NY Limo Crash
An upstate New York community stricken with grief after a limousine crash that killed 20 people is saying goodbye Saturday to four sisters and four family members who were on the ill-fated birthday celebration trip.The combined service is being held a week after the stretch limo loaded with 18 people ran a stop sign and crashed at the bottom of a long hill in nearby Schoharie.
A candlelight vigil along the river on Monday drew thousands of people, many who knew the sisters though work or school.
Amy and Axel were married in June.While authorities continue to investigate the cause of the crash, prosecutors have charged the operator of the limo, Nauman Hussein, with criminally negligent homicide, saying he allowed an improperly licensed driver to operate an "unserviceable" vehicle.
Everyone in the limousine died, as well as two pedestrians.Four sisters who grew up in the town on the Mohawk River are among the dead.A combined funeral honored the memory of Allison King, sister Abigail Jackson and her husband Adam Jackson, sister Mary Dyson and her husband Robert Dyson, sister Amy Steenburg and her husband Axel Steenburg and his older brother, Richard Steenburg.Relatives say the group - most of them in their 30s - was celebrating the upcoming 30th birthday of the Amy Steenburg, with a trip to a brewery in Cooperstown.The sudden loss of the group with deep ties to the region brought an outpouring of grief.
AMSTERDAM, N.Y. — Hundreds of mourners packed an upstate New York church Saturday for the funeral of four sisters and four other family members who died in a limousine crash last weekend that killed a total of 20 people.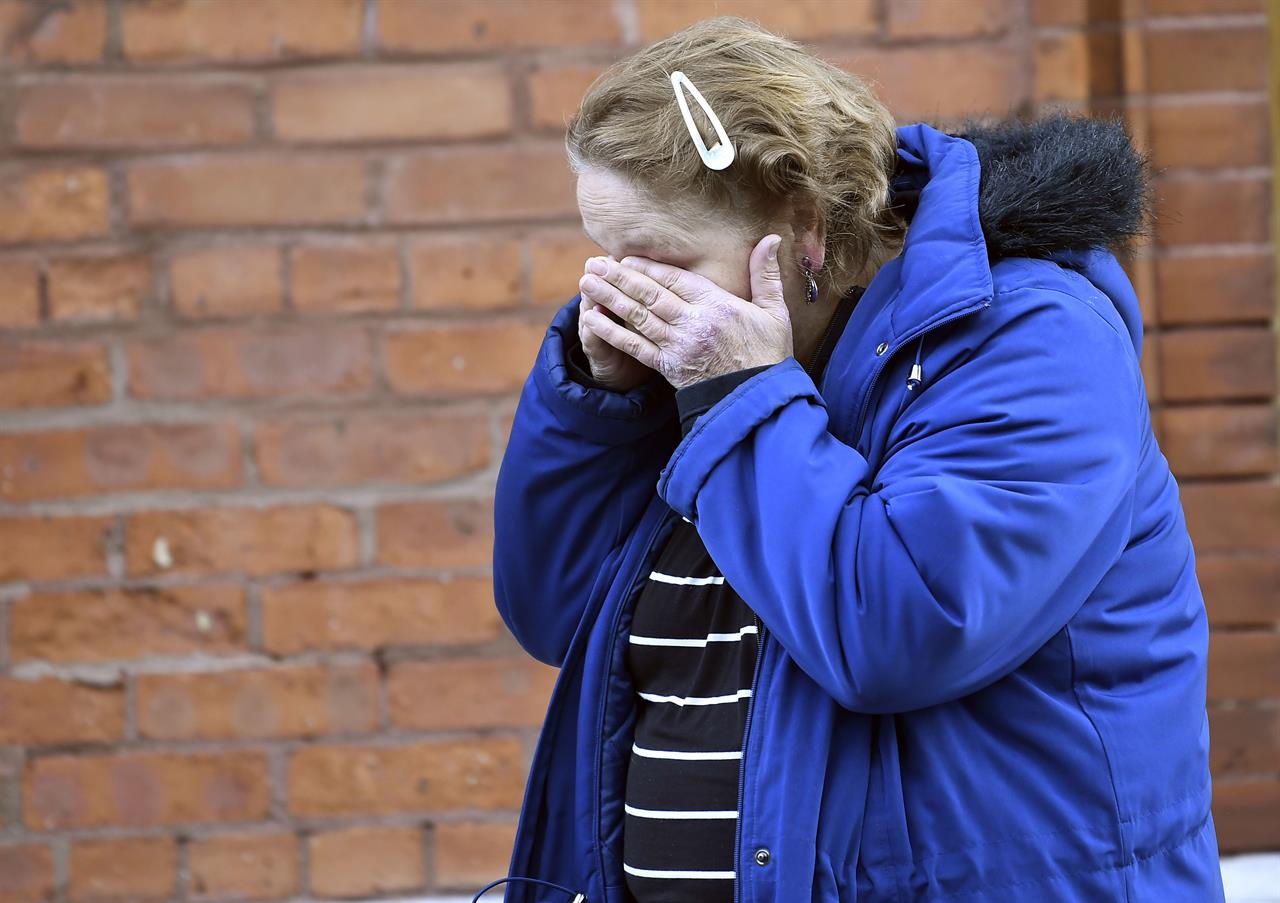 The Rev. O. Robert DeMartinis assured mourners at the St. Stanislaus Roman Catholic Church in Amsterdam, New York, that their loved ones can still see their tears, feel their heartache and want them to live in the moment.
Urns that rested by the altar held the remains of Amy Steenburg and her husband, and his brother, Richard Steenburg; Amy's sister Abigail Jackson and her husband Adam Jackson; sister Mary Dyson and her husband Robert Dyson; and the fourth sister, Allison King.
On a chilly, damp day, mourners had lined up for hours outside the old, red brick church to be able to get into the service in Amsterdam, where many of the 20 victims grew up and stilled lived.
Half an hour away in Schoharie is the country store where the stretch limo crashed after barreling down a hill past a stop sign into another vehicle in the parking lot.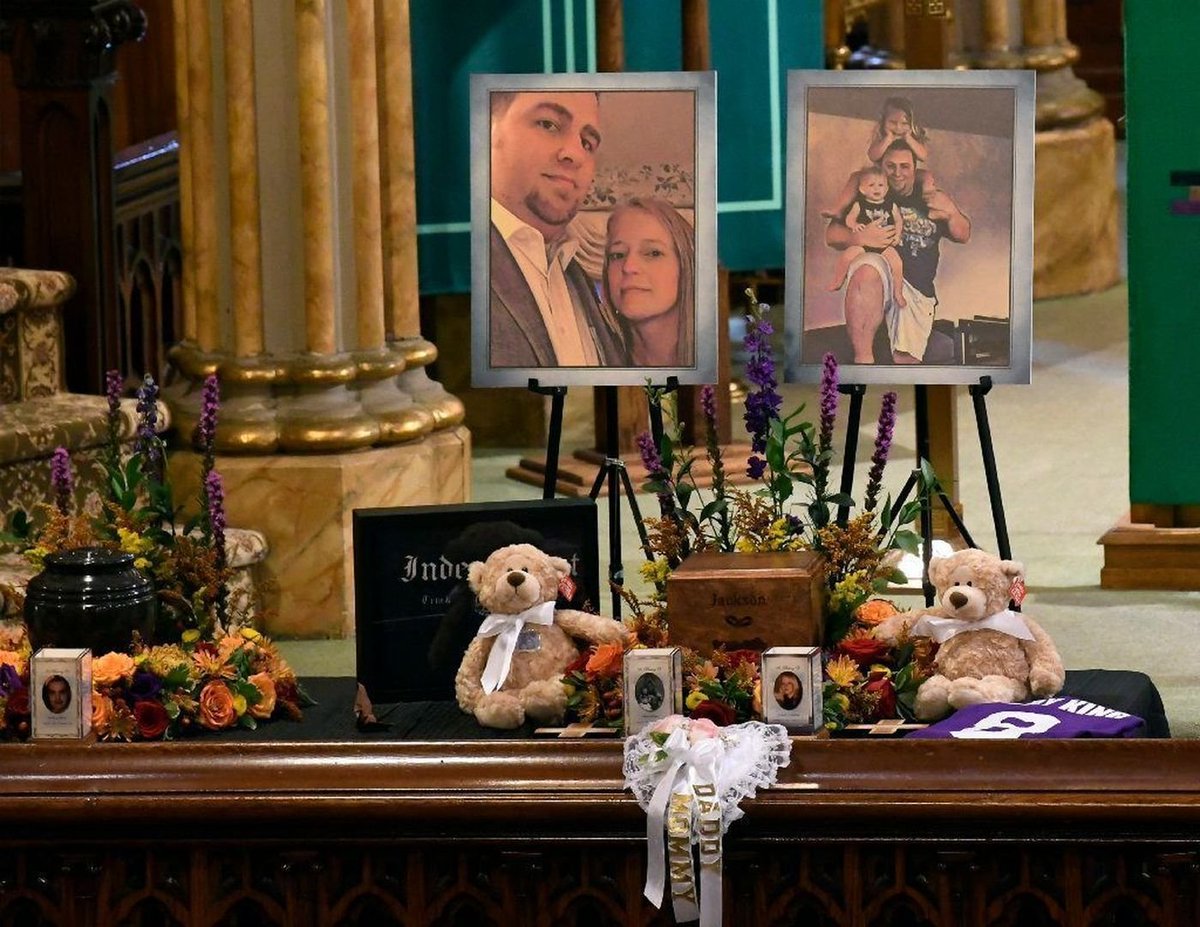 Four sisters, 4 other family members killed in upstate N.Y. limo crash mourned at funeral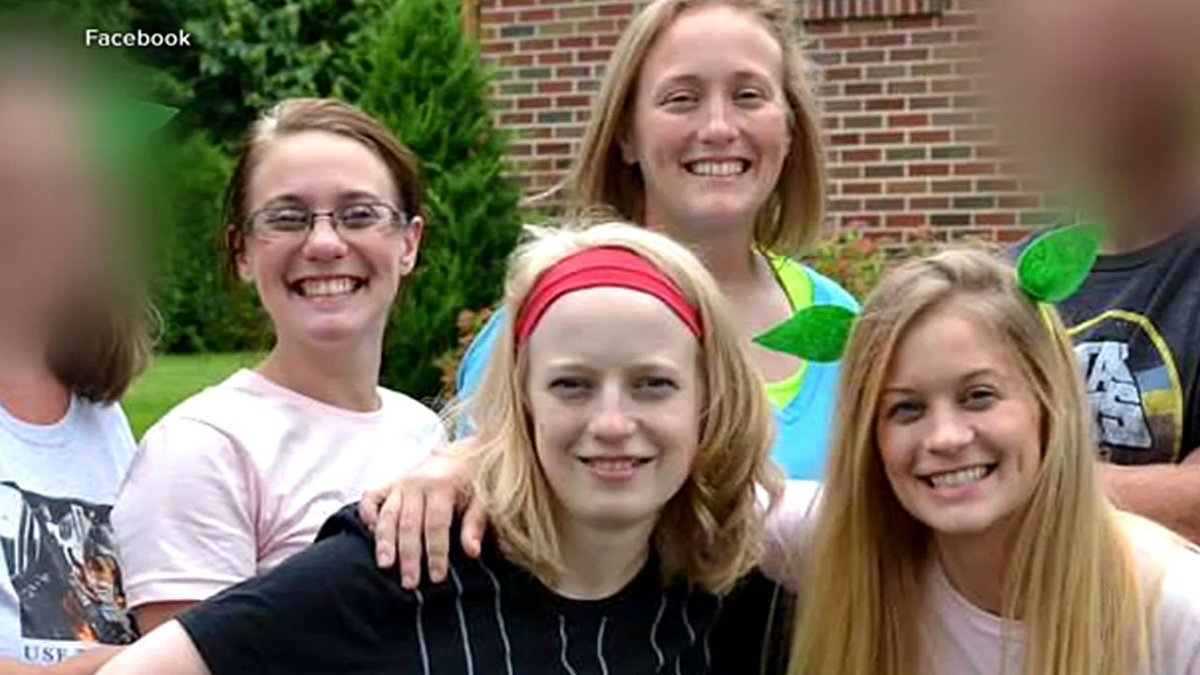 Mourners packed a funeral for 8 family members who were among the 20 people killed in a New York limo crash.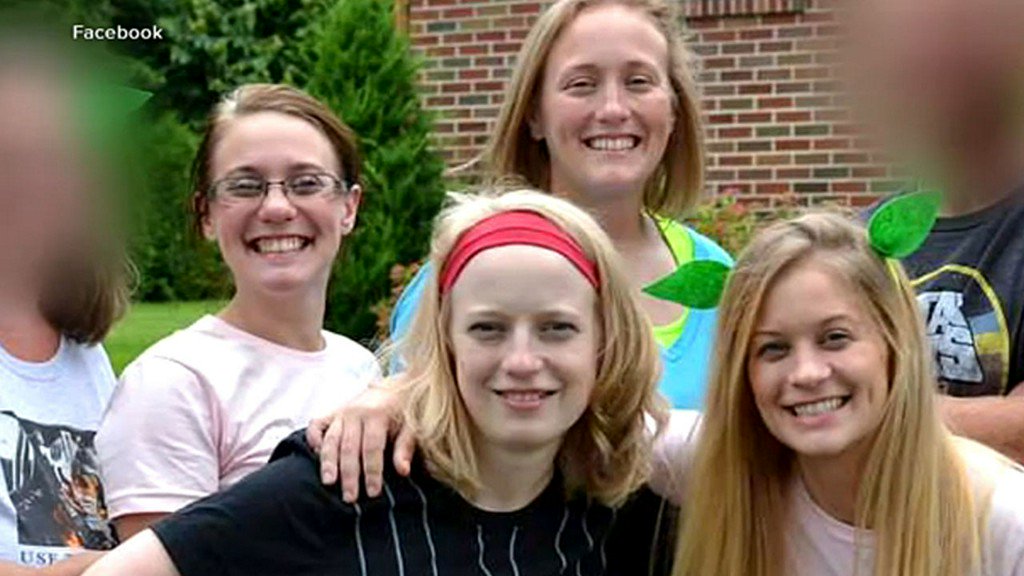 Funeral of 4 sisters killed in limo crash set for Saturday