Paris on lockdown ahead of planned protests
Drastic security measures will put a lockdown on downtown Paris Saturday as French authorities try to prevent another outbreak of violence during anti-government protests.
Macron May Face 'No Confidence' Vote After Paris Riots
The VBRG has been used by France's mobile gendarmes since 1975 and is "especially used during law enforcement operations and may also be engaged in counterterrorism operations, in external operations or even in operational defense of territory," according to the French Defense Ministry's official website.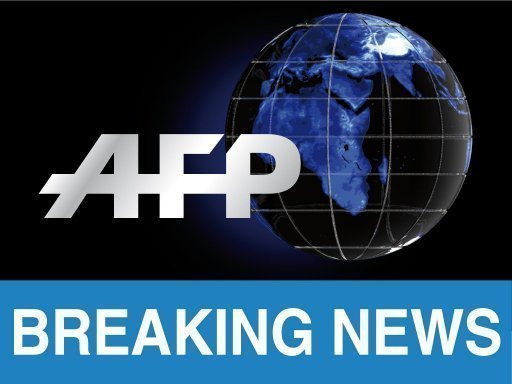 #BREAKING: Paris police urge Champs-Elysees shops to shut on Saturday for protests
"The yellow vest protesters could scare away tourists and hit Accor and Air France, while the consumer sector will be hit as many French people will be put off from going out," said Meriem Mokdad, fund manager at Roche Brune Asset Management.
French Government Anticipates 'Great Violence' in Paris via @BreitbartNews
France mobilized tens of thousands of police officers and made plans to shut down tourist attractions including the Eiffel Tower and the Louvre on the eve of antigovernment protests that authorities feared could be even more violent than those that have crippled the country for weeks.The drastic security measures will put central Paris in a lockdown on Saturday, disrupting the plans of tens of thousands of tourists and residents.Hundreds of shops in Paris planned to shut their doors as well, preferring to lose business during the key holiday shopping period rather than have their windows smashed and their merchandise looted, as happened to many Paris stores last Saturday when an antigovernment protest over rising taxes turned into a riot.On Friday, workers across Paris lugged plywood and hammered boards over the windows of shops and businesses making the plush Champs-Elysees neighborhood appear like it was bracing for a hurricane.Workers set up protection over shop windows Dec. 7 on the Champs-Elysees in Paris.Some top French officials said that description was not far off.According to the information we have, some radicalized and rebellious people will try to get mobilized tomorrow, Interior Minister Christophe Castaner told a news conference on Friday.
FNAC shares hit their lowest since July on Friday and are on track for a 16-percent drop for their weakest week in 5-1/2 years, Carrefour is set for a 7.6 percent drop this week, its worst since July, and Air France has fallen 10 percent so far, its biggest weekly drop since August.
France protests: Eiffel Tower to close on Saturday amid Paris riot fears
PARIS (Reuters) - France braced on Friday for another wave of protests against high living costs that could inflict more pain on tourism and transport stocks in the euro zone's No. 2 economy, after retailers, airlines and hoteliers suffered their worst week in months.
Macron, since returning from the G-20 meeting last weekend, has kept largely out of sight, a move that has puzzled both supporters and critics.French students opposing changes in key high school tests protested again Friday, a day after footage widely shared on social media showed the arrest of protesting high school students outside Paris and prompted an outcry.
This is not the Middle East. This is in the middle of France near Paris. French police arrested hundreds of high school students after protests.
NegarMortazavi Scanner
0
Nationwide protests, strikes and small riots have intermittently continued throughout the year to October, but the "yellow vests" movement really took off in November as hundreds of thousands took to the streets to protest of French President Emmanuel Macron's controversial carbon tax.
Recent videos have emerged showing multiple security force members beating an unarmed protester lying on the ground, as well as students being forced against walls as police broke up university demonstrations against Macron's education reforms.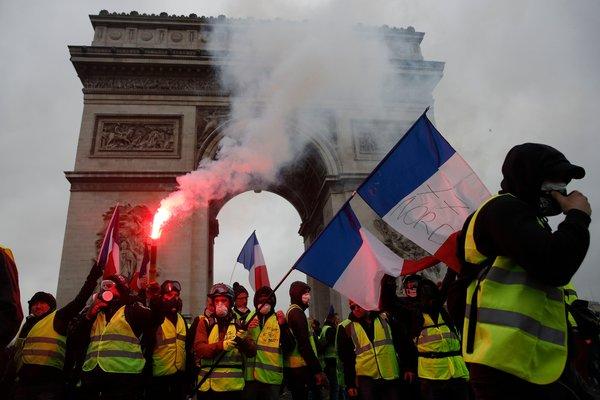 Despite Macron caving, protests continue in Paris and are getting more intense, because this is about so much more than energy taxes. Macrons approval rating is now at 18% and parliament is discussing a no confidence vote as protesters demand resignation.
ARmastrangelo Scanner
0
Take care of Paris on Saturday, because Paris belongs to all the French people.Across the country, France is mobilizing some 89,000 police, up from 65,000 last weekend, when more than 130 people were injured and over 400 arrested as protests degenerated into the worst street violence to hit Paris in decades.Authorities also have canceled six French league soccer matches around the country.Since the antigovernment unrest began Nov. 17 in reaction to a sharp increase in diesel taxes, four people have been killed in protest-related accidents.
Rampaging groups last weekend threw cobblestones through Paris storefronts and looted valuables in some of the citys richest neighborhoods.The national Federation of French markets said that Christmas markets have been strongly impacted and that its members registered an average fall of their estimated figures between 30 and 40% since the beginning of the yellow vest movement.In addition to the closure of the Eiffel Tower, many shops and museums across Paris, including the Louvre, the Orsay Museum and the Grand Palais, will keep their doors shut on Saturday for safety reasons.
Some ultra-violent people want to take part.Authorities say 8,000 police will fan out across Paris, equipped with a dozen armored vehicles that could be used for the first time in a French urban area since the 2005 riots.These vehicles can be very useful to protect buildings, said Stanislas Gaudon, head of the Alliance police union.
Air France KLM, supermarket chain Carrefour and electronics store FNAC Darty have borne the brunt of the selling this week, underperforming their peers as the busy Christmas holiday season begins.
The Louvre, Eiffel Tower, Musée Delacroix and Paris Opera will all be closed this weekend due to the gilets jaunes (yellow vests) protests
Accor has shown some relative resilience, Vinci has a strong enough balance sheet to cope, but we are more wary of the impact on Air France," said Pierre Willot, fund manager at Paris-based Montaigne Capital.
**DEVELOPING: France to Deploy 65,000 'Security Forces' to Streets**
seanhannity Scanner
0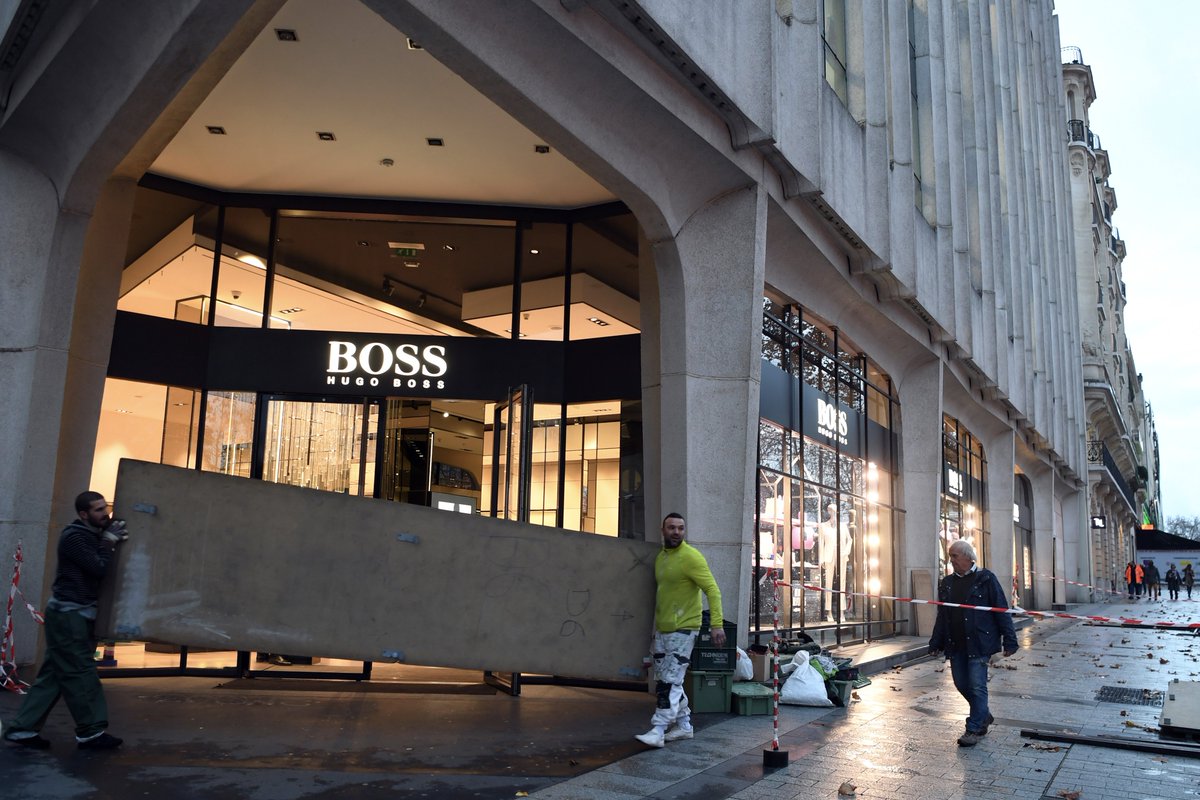 Businesses in Paris are boarding up their windows in fears that tomorrow will bring more violence for a 4th week of protests against the rising costs of living. The Eiffel Tower and the Louvre will also be shut down. More than 130 people were injured in protests last weekend.
The last time the French security forces deployed the vehicle was the forced evacuation of squatting activists at the Notre-Dame-des-Landes in western France in April, and VBRGs were also mobilized during riots that hit Paris and its surrounding suburbs in 2005, according to the newspaper Sud Ouest.
French Prime Minister Édouard Philippe said Thursday that security forces were set to send in up to a dozen Berliet VXB-170s, known to the country's National Gendarmerie as the VBRG, alongside 8,000 police and gendarme (armed police) officers Saturday to secure Paris as the gilets jaunes, or "yellow vests," demonstrations tore through streets in protest of a proposed fuel tax and other unpopular government policies.
Armoured cars equipped with machine guns and grenade launchers will patrol the streets of Paris