Boston: Armed with Affection, Octogenarian is an 'Octopus Whisperer'
Freya latched some of her 2,240 suction cups onto Menashi's arm, using their powers of taste and smell to gather information around the 84-year-old man known as the octopus whisperer — and the seafood treats he was bearing.
Menashi said spending time with octopuses and other animals gives his life a whole new purpose in retirement.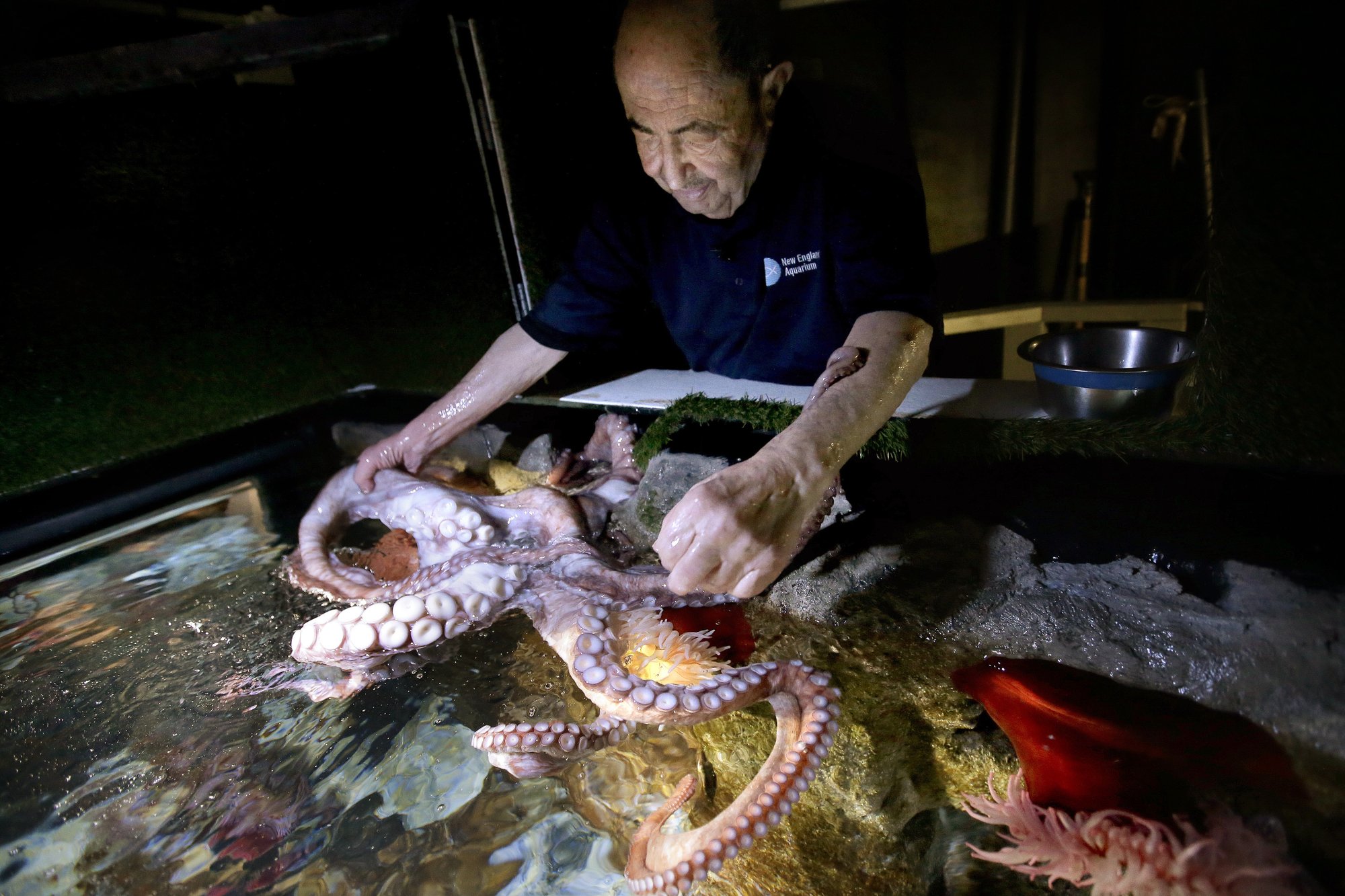 I cannot explain it, but I can connect with them," Menashi said, standing in front of the Olympic Coast Sanctuary exhibit that is home to Freya and Professor Ludwig Von Drake, a younger male giant Pacific octopus living in a separate tank.
Menashi's volunteer work has included designing puzzle boxes for octopus as well as rubbing their backs and wrestling their arms, all intended to ensure that the highly intelligent animals receive the mental stimulation to thrive and stay healthy.