Russia probes terror after teen suicide attack on FSB
In it, a user who identified himself as an anarchist, said he would carry out an attack in Arkhangelsk because the FSB "fakes cases and tortures people".
Three FSB employees were wounded in the blast, the Investigative Committee said in a statement.
Russia opened an investigation into suspected terrorism Wednesday after a 17-year-old youth blew himself in the lobby of an office belonging to the country's Federal Security Service (FSB) in the north of the country.
Pictures posted on social media by witnesses after the blast showed what looked like a body lying on the floor outside the heavy wooden entrance doors to the FSB building.
The governor inspected the scene while security services had an emergency meeting.
A spokesman for the Investigative Committee said the investigation would be handled by Moscow and that Russia's top investigator, Alexander Bastrykin, wanted the teenager's motive and other details to be established as soon as possible.
Authorities said the teen carried a bag with an improvised explosive device into the building in Arkhangelsk, about 600 miles north of Moscow.
A militant anarchist has blown himself up at an FSB building in Arkhangelsk in #Russia. FSB officers are injured. The bomber was allegedly 17-years-old and sent a message to a Telegram group before the suicide bombing, declaring his intentions.
Jake_Hanrahan Scanner
0
In response, Russia is beefing up security at all public and state buildings in the Arkhangelsk region.
A suicide bombing in the offices of Russia's Federal Security Service in Arkhangelsk in northern Russia has left three injured.
Russia's Investigative Committee said the unnamed teenager had detonated a homemade bomb in the lobby of the FSB, the country's main domestic security and intelligence service, in the city of Arkhangelsk.
"The individual entered the building and took an unidentified object out of a bag, which exploded in his hands after some time, as a result of which he suffered injuries that led to [his] death," a spokesperson for the National Anti-Terrorist committee said.
Oct. 31 (UPI) -- A 17-year-old boy carried out a suicide attack Wednesday at Russia's Federal Security Service, killing himself and injuring three officials, police said.
No motive was given for the attack, but Russia's Investigative Committee opened a terrorist investigation.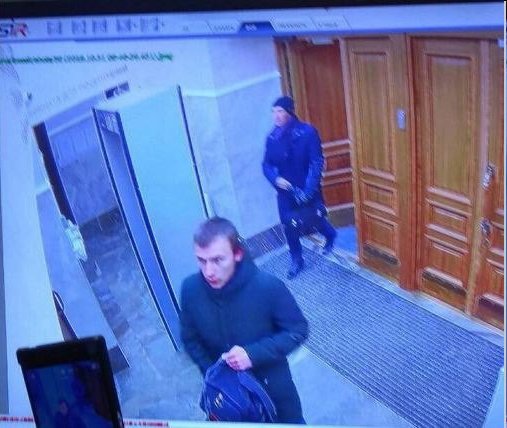 Suicide bombing in FSB building in Arkhangelsk, Russia. The suspect (in the photo) reportedly brought a bag to building entrance, which exploded in his hands killing him and injuring three FSB officials. via @marta_ter #Russia
Liveuamap Scanner
0