DARE: Federal Employees Are Warned Not to Discuss Trump 'Resistance' at Work
(Andrew Harrer/Bloomberg News) Eli Rosenberg General assignment reporter covering national and breaking news November 30 at 12:14 PM In a move that some ethics advocates say could be an opening to limit dissent, the federal government has issued new guidance for the political activity of federal government workers, warning that weighing in on impeachment or talking about "the Resistance" may constitute prohibited activity.
The Office of Special Counsel is charged with enforcing the Hatch Act, which prohibits federal employees from engaging in political activity in the course of their work.
New warning to federal employees: No talk of 'Resistance' or opinions about impeachment at work
postpolitics Scanner
0
The reason is the Hatch Act, but some are wondering if the move has stretched legal guidelines too far.
The memo that the agency sent to federal employees also warned them to avoid "strong criticism or praise of a presidential administration's policies and actions."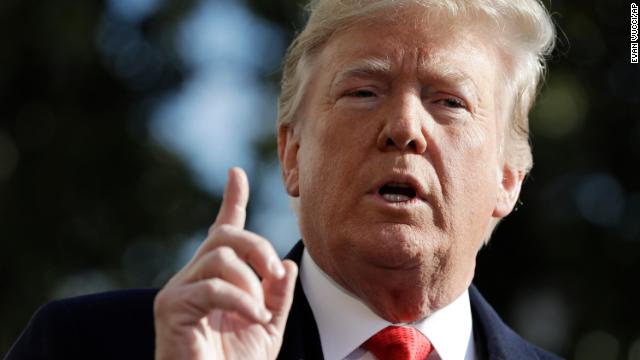 The Hatch Act limits federal employees from using the term resistance regarding President Donald Trump
An independent government agency, the Office of Special Council (OSC), has warned nearly 3 million federal employees not to discuss the so-called Resistance, potential presidential impeachment, or anything of the sort until Election Day 2020.
[The woman who got fired for flipping off President Trump sued her former employer] In response to a request for comment, U.S. Office of Special Counsel Communications Director Zachary Kurz said in an email Friday, "Our Hatch Act unit is currently working on addressing some of the concerns raised in media reports and we will have a response with some clarification by later this afternoon."
In a statement, National Treasury Employees Union President Tony Reardon suggested that the new guidance "could unnecessarily have a chilling effect on employees' First Amendment free speech."
The Hatch Act "limits certain political activities of federal employees," as well as some state and local government employees who work with federally funded programs, according to the OSC.
More than two million federal employees have been warned that discussing the resistance and Trumps impeachment violates the Hatch Act. Via @nytimes:
weareoversight Scanner
0
1st Amendment rights have been taken away from federal employees
David_Leavitt Scanner
0
In a nod to authoritarianism, Trump administration tells 2 million federal workers cant talk about the resistance at work
JuddLegum Scanner
0
Employees of the federal government were warned not to talk about the "resistance" or the potential impeachment of President Trump while at work
While Trump Admin. blurs the line between official and political activity, 2 million federal employees are told that discussing the Resistance or prospect of Trump impeachment is too political. This overly broad guidance stifles protected speech.
ChrisLu44 Scanner
0
The federal governments top ethics watchdog is warning government employees not to discuss resistance against President Trump in the workplace.
nprpolitics Scanner
0