Hillary Clinton Makes Surprise Appearance On 'Murphy Brown' Premiere
Hillary Clinton was the first big name cameo of "Murphy Brown's" revival season.
"Murphy Brown" creator and showrunner Diane English first teased this cameo appearance during the Television Critics Assn. press tour panel for the revival, saying they had an "enormously famous person" in the first episode.
Susan Haas and Gary Levin, USA TODAY Published 10:22 p.m. ET Sept. 27, 2018 | Updated 12:51 p.m. ET Sept. 28, 2018 CLOSE Hillary Clinton was a guest star on "Murphy Brown" to apply for a job as secretary.
#MurphyBrown fans got a long-awaited welcome back … from Hillary Clinton.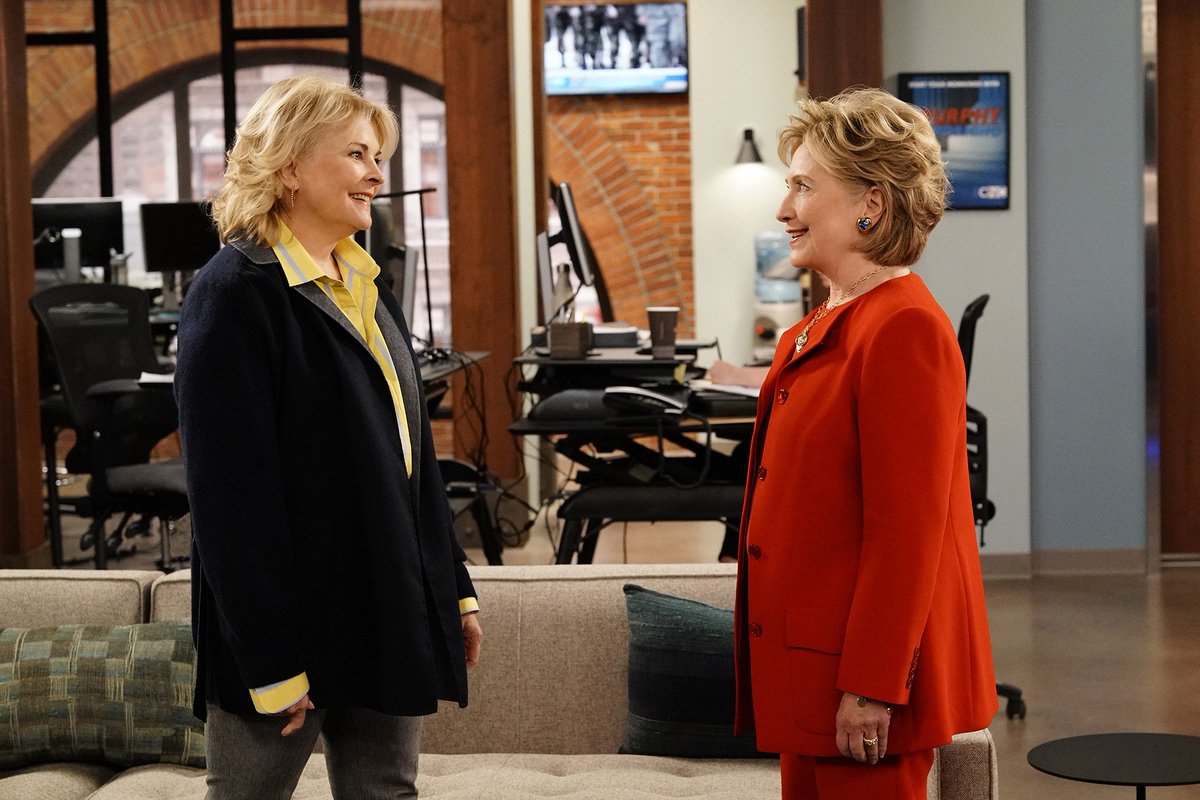 Watch Hillary Clintons cameo on the #MurphyBrown reboot premiere
For the revival, English chose to start those cameos with someone whose politics much more closely align with the titular character of Murphy's.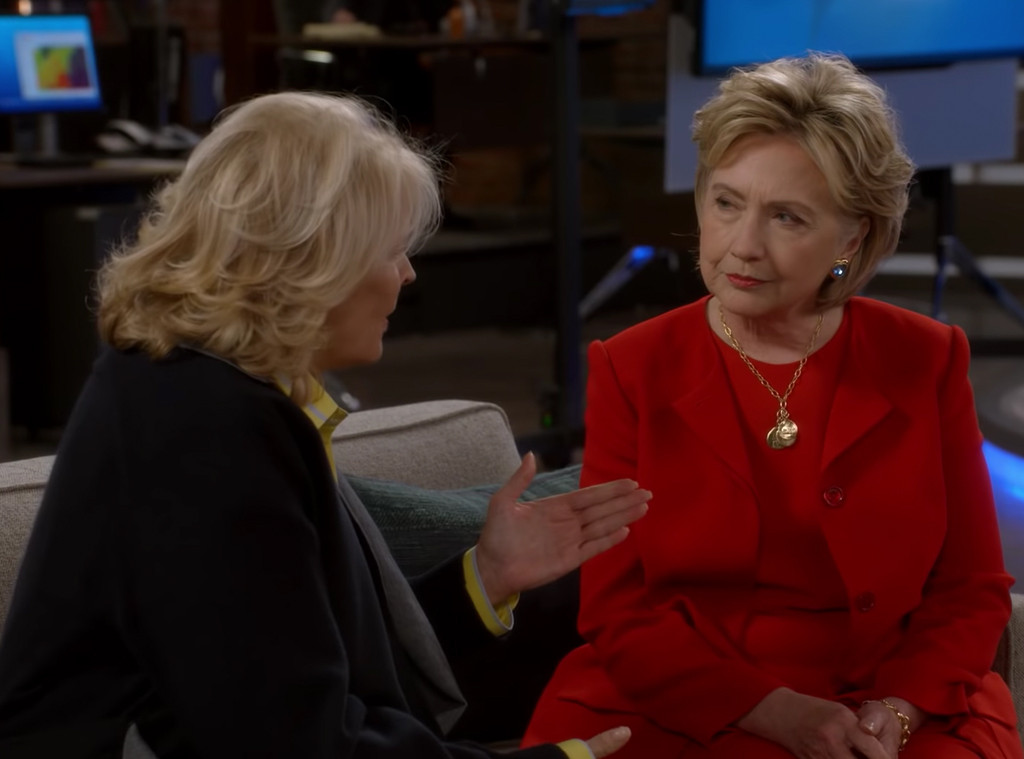 Buzz60 Hillary Clinton was a surprise guest star as one of Murphy's aspiring secretaries on the CBS revival of "Murphy Brown."
The original "Murphy Brown," which ran on CBS for 10 seasons from 1988 to 1998, became known for a wide range of cameos.
When Murphy observes she looks like someone else, Clinton responds, "My name is spelled with one 'L.' " Clinton goes on to reassure her prospective employer, "For four years I was the secretary of a very large organization," adding "I do have some experience with emails."
In the episode, Clinton's character was wearing her trademark pantsuit as she arrives to interview for a secretarial position with title character Murphy Brown's cable news show "Murphy in the Morning."
Candice Bergen returns as the eponymous broadcast news legend in the revival of "Murphy Brown."
Art imitates life? The #MurphyBrown premiere featured Hillary Clinton, Candice Bergens date with Donald Trump and a beautiful tribute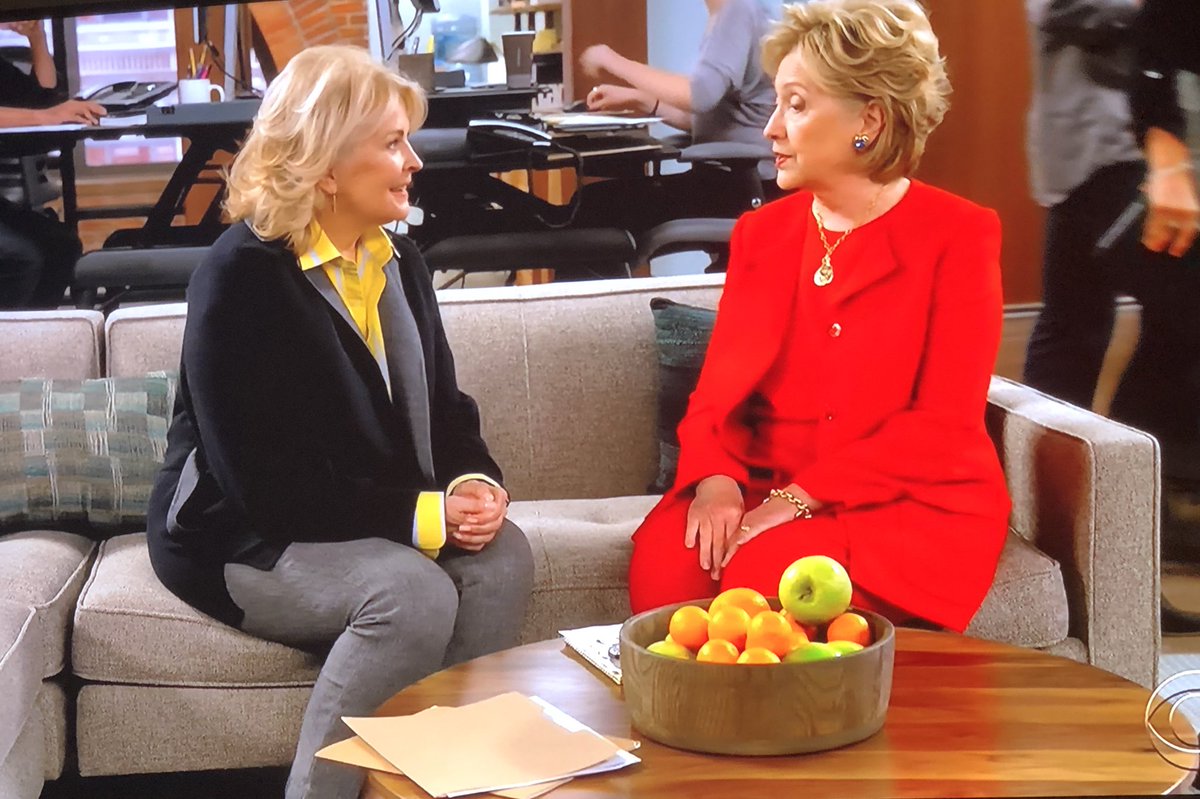 Surprise Hillary Clinton cameo on the first episode of the Murphy Brown reboot
(AP) Hillary Clinton made a cameo appearance on Thursday's premiere episode of the rebooted "Murphy Brown," taking aim at President Trump -- and making fun of herself.
The first episode for the reboot "Murphy Brown" premiered Thursday with a cameo made by former Secretary of State Hillary Clinton.
Former presidential candidate Hillary Clinton made a surprise appearance in the first episode of the Murphy Brown revival -- playing a woman interviewing for a secretary position:
Hillary Clinton went on Murphy Brown to remind voters what could have been. via @HuffPostEnt
Hillary Clinton was the surprise guest star on tonights #MurphyBrown reboot premiere. The timing could never have been planned, but it was...something...to see Murphy Brown and Hillary Clinton together tonight of all nights.
Quayle famously criticized "Murphy Brown" for "promoting" single motherhood when Bergen's character got pregnant with her son and decided to have and raise him on her own, and dropping his name became a common occurrence on the series afterwards, but he also appeared in the 1992 episode "You Say Potatoe, I Say Potato: Part 2."
Hillary Clinton Guest Stars in 'Murphy Brown' Premiere as Secretarial Candidate
Murphy Brown returned after 20 years, started a new cable news show, got in a Twitter war with Donald Trump—and met Hillary Clinton #MurphyBrown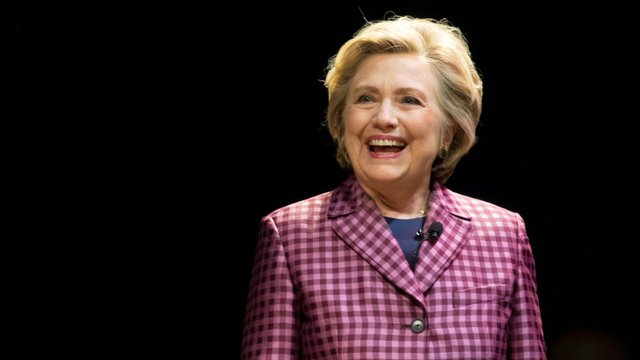 Hillary Clinton makes cameo in Murphy Brown reboot